Agents are often told they will become irrelevant if they don't embrace new technology. But with tech vendors hyping every new launch, how can agents separate the game changers from the flops?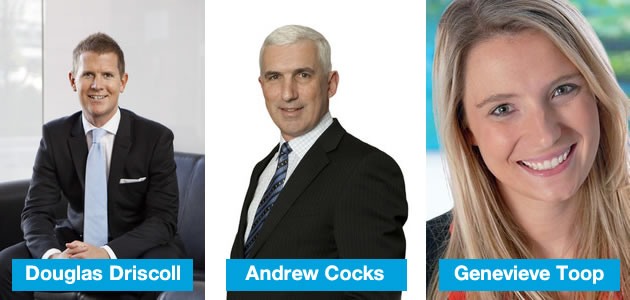 Agents shouldn't feel bad if they find it difficult to analyse new technology – even Steve Jobs got it wrong sometimes.
The man who gave the world megahits like the Apple Macintosh, iPod and iPhone was also responsible for expensive flops like ROKR and the Power Mac G4 Cube. There's a reason you've heard of the first three but not the last two.
Rupert Murdoch, who has made many shrewd acquisitions over the years, has also had hits and misses on the tech front. Murdoch must still congratulate himself on a deal in 2000 that gave him a 44.2 per cent stake in realestate.com.au for only $10.75 million. (News Corp has since increased its stake to 61.6 per cent.) However, he was also the same person who bought Myspace for $580 million.
The history of realestate.com.au raises an interesting point. Many agencies probably dismissed the portal when it launched in 1995, assuming that buyers would always prefer print ads. Some agencies, though, would've recognised how popular online house-hunting would become. Those businesses that did anticipate the change in consumer behaviour and altered their marketing accordingly would've gained a valuable first-mover advantage.
But moving first is only an advantage if the rest of the market follows. Otherwise, tech investments can be a waste of time and money. QR codes are a good example. Plenty of smart people thought QR codes would be a successful way to link analogue and digital mediums, but history has shown they've never gained mass appeal.
Hence the challenge for businesses that want to use technology to improve their customer service and gain an edge on their rivals. How can they tell which enticing new tech offering will be the next iPhone and which will turn out to be the next ROKR?
Tools are good, toys are bad
One business that keeps a close eye on new technology is Starr Partners, which was named Best Innovator at the Real Estate Business Awards in 2013, 2014 and 2015. Chief executive Douglas Driscoll says every technology analysis the franchise conducts is reduced to two basic questions. First, will it save the business time? Second, will it save the business money?
"You also need to differentiate between a toy and a tool. If it's a tool it's probably going to save you time and money; if it's a toy it just looks good, but doesn't increase your efficiency," Mr Driscoll says.
He also says that with internal technology, such as CRM systems, agencies should seek testimonials from industry colleagues who are already using the product: "Really drill down and find out whether it is actually saving them time and money and making the staff's lives easier."
For consumer-focused technology such as virtual reality, agencies need to empathise with consumers and their behaviour, he says. Mr Driscoll also advises real estate professionals to get in touch with their clients – they'll feel flattered and will give valuable feedback. "If it's public-facing, who better to ask than the public themselves and the people you deal with?"
Industry suffering from buyer's remorse
The first step to solving a problem is recognising that one exists. When it comes to IT and technology, agents do know that a problem exists.
That was one of the interesting findings from REB's exclusive Australian Residential Real Estate Industry Employer of Choice 2015 report, which surveyed more than 1,000 real estate professionals from around Australia.
According to the report, 34.6 per cent of respondents thought their employer needed to improve their IT and technology, making it the number one failing. (Respondents, who were allowed to make multiple responses, also nominated brand recognition on 33.5 per cent, marketing support on 31.4 per cent and mentoring on 28.7 per cent.)
When respondents were asked to rank the areas of support provided by their company, IT and technology placed second last out of the five categories. (The top three categories were brand recognition, training and education, and head office support, while marketing support ranked fifth.)
Another survey, conducted ahead of this year's REinnovate conference, revealed a large amount of buyer remorse among real estate professionals. The research found that only 58.7 per cent of respondents believed they receive a good return on investment with their technology spend, while 13.0 per cent said they didn't and 28.3 per cent said they were unsure.
One reason why so many real estate businesses get it wrong on technology is because it is such a difficult field to master, according to Richardson & Wrench executive director Andrew Cocks. He says the big challenge agencies face is to integrate lots of moving parts, such as data storage, marketing and communications.
Mr Cocks says another problem is that it can be hard to see through the marketing spin of some tech vendors.
"There are a lot of technology providers who have products they claim will make your business do everything you've ever wanted, but most of these systems are pre-developed platforms that they try to shoehorn into your business and charge you a lot of money for the privilege," he says.
"It's also important not to be shoe-horned into a solution: every business has got their own way of operating, so you should never feel forced to completely change the way your business operates to suit a technology platform. It really is a tool to assist the business, so if it requires the business to become something it's not, in my experience that ends up in failure and disappointment."
Shortcuts don't exist
One person who understands how to separate good tech from bad is Tony Ibrahim, who reviews consumer products for a living as editor of Good Gear Guide. Mr Ibrahim says he pays attention to what tech vendors have to say about their new products, but that he always follows up with his own independent research.
Mr Ibrahim offers two warnings to real estate agencies: don't try to take shortcuts with the investigation process and don't be seduced by shiny toys that won't directly help the business.
"It always starts with your needs, then I look at the rival products on offer," he says. "You need to identify where it sits in the market amongst its competition, what it has as its own competitive advantage, what it's lacking. Is it too expensive? These are really important things you need to understand.
"The other thing is that people don't buy single devices these days, they buy into ecosystems, and that's really what you've got to look at. There's no point in having an Apple iPhone then an Android tablet, because they don't exactly communicate. If you're already ingrained in the Apple ecosystem or the Android ecosystem or the Windows ecosystem, you're better staying there because everything's been designed to work with one another."
Innovation is not without risk
Are you a tech vendor with a hot new product? If so, you've probably tried to make contact with Century 21 chairman Charles Tarbey and Toop&Toop head of sales and marketing Genevieve Toop. One of the reasons their businesses have built such strong reputations is because they're usually ahead of the pack when it comes to new technology. They know that innovation can translate into market share – but it's not without risk, as both parties acknowledge.
Ms Toop remembers the mixed experience the Adelaide agency had with being an early adopter of drones in 2013. It originally looked like a great investment, with Toop&Toop offering clients an impressive new service and gaining valuable publicity in the process. However, the drones had to be grounded in 2014 on the demand of the Civil Aviation Safety Authority. Unfortunately for Toop&Toop, their innovative thinking was several steps ahead of the legislation.
Mr Tarbey has also suffered several unexpected setbacks through investing in exciting new technology. He recalls how he was one of the first agents to get a fax machine – then discovered he had nobody to exchange messages with. Another problem occurred when Century 21 became one of the first agencies to add video presentations to its window displays. "The number of VCRs and televisions that got stolen by windows being smashed [was high]," he says. "The technology was great but the delivery mechanism wasn't that great."
'Each step forward gives you a new vista'
Toop&Toop's experience with technology has taught it the importance of focusing on the big picture. Ms Toop says that evaluating a specific product shouldn't just be about that specific product – it should be part of an agency's ongoing discussion about innovation. So even if the agency decides against investing in that new piece of technology, the discussion process could help trigger new ideas.
This was an idea that innovation expert Peter Williams touched on during his keynote address at this year's REinnovate conference. Mr Williams praised Toop&Toop for its willingness to experiment, explaining that while the agency hadn't gotten everything right over the years, the mere act of being willing to consider new ideas had been progressive.
Mr Williams urged agencies to embrace this open-minded approach and look for ways to conduct cheap experiments. When people try to produce a particular result or prove a particular theory, what tends to happen is that their experiment proves successful, he said. As a bonus, the experiment often uncovers things that hadn't occurred to them.
"It opens your eyes. Each step you take forward gives you a new vista," Mr Williams said at the conference. "Technology is way cheaper and more accessible than ever and it will continue to be like that, so just be willing to learn and try."
The customer knows best
That brings the discussion full circle: being open to new technology is all well and good, but how can real estate professionals know what to try and what to avoid?
Despite his long experience in weighing up the merits of new technology, Mr Tarbey of Century 21 says he still finds it a challenging process.
"It is difficult, but what we try to focus on is what will help our real estate practitioners attract sellers and then attract buyers to those sellers," he says.
"Most of my team have been real estate practitioners, so when they look at something they immediately relate it to what it felt like in the field."
Ms Toop says her agency tries to strip emotion from the evaluation process, so that every new product is assessed on its merits, no matter how whiz-bang it might seem.
"You really have to look at how it benefits your customer, your staff, your productivity, where the core benefit is – and if there's no benefit now, if it's not mainstream, when do you think there will be a benefit so you can factor that in."