Let's just call them drones for the sake of simplicity, although the Civil Aviation Safety Authority's (CASA) preferred term is remotely-piloted aircraft. The simple drone may look like an enthusiast's plaything, but it is actually classed as an aircraft.
Not only is Australia a world leader with the innovative use of these cost-effective tools, but we are well advanced in regulatory affairs. CASA hopes to have overhauled regulations in place by later this year, using a few manageable processes to simplify this development.
Operators will need to sit the private pilot's licence theory test and complete training with the drone manufacturer, or attend a CASA-certified training course that will cover both of the above stages. Operators must have a CASA-issued controller's certificate, and all organisations using drones must have an unmanned operator's certificate.
Here are a few of the compliance points, which must be remembered when flying commercially or privately:
Drones are not to fly closer than 30 metres from other people or property, other than on your private property, and must not be flown over crowds of people, beaches or sporting events
Drones can only be operated in daylight where operators can see them; that is, in visual line of sight of the operator, and only in good weather
Drones should be kept more than five kilometres from any type of airport or landing site, including those at hospitals or police stations. Operators need to be aware of where these airports and landing sites are located
Drones must be flown at heights below 121 metres
In the real estate industry it is common knowledge that some agents are flying substandard and unregistered drones to do their own photo and video work, despite not being operator certified or insured. CASA is cracking down in this area, so beware: fines range from $850 to $8,500 for non-compliance.
CASA, Air Services Australia and the Department of Defence all have an integral role in controlling Australian airspace. Not only is safety a priority, but there have already been some privacy issues given the rapid increase in use of commercially-operated drones
The right to privacy is a controversial topic. What could happen if those with a criminal agenda use drones? Privacy law is not governed by CASA but by the Australian Privacy Commission, who takes all complaints seriously. One good piece of advice is to advise neighbours if you are planning a flight nearby.
What this translates to is that real estate agents should use only CASA-certified commercial drone operators. Currently, there are 220 certified with CASA and listed on its website, with another 150 operators being processed.
Australia has no shortage of qualified drone operators
As mentioned, Australia is way ahead in regulatory affairs and there are many industry sectors already using drones on a daily basis, aside from the real estate industry. In fact, a lot of wedding photographers are catching on and using drones to differentiate their services by using exciting visual effects. Others include law enforcement and emergency services, engineering firms, utility companies, scientific research, health organisations, agricultural firms and farmers for stock scanning, ecologists, mapping and topography surveyors, logistic companies, mining firms and, of course, Defence.
The Melbourne Metropolitan Fire Brigade performs hazardous materials investigations with drones mounted with gas sensors, collecting dangerous gases before sending in crews.
Most major infrastructure suppliers are using drones for surveying dangerous tasks like high-voltage inspections or monitoring methane levels at sewerage plants.
The authorities use drones to identify illegal fishing in our waters.
Ecologists use drones to survey rare species in remote areas, collect hours of data in temperatures that no human can comfortably sustain for long periods of time, or monitor ecological disasters such as oil spill spreads in vast oceans.
Across the world, one billion people don't have access to reliable roads. The World Health Organisation recently diagnosed blood samples and then sent medicine from 30 central hospitals to 180 remote clinics in Bhutan after a rare malaria outbreak. These trips, which previously would have taken five hours by road, took 55 minutes each with the aid of a drone.
Governments are using drones to safely detect land mines without the use of animals. It is estimated there are still 120,000 active land mines in Bosnia-Herzegovina from the civil war of the 1990s.
As mentioned previously, delivery of parcels is fast becoming a reality using drones. With 75 per cent of parcels shipped weighing under one kilogram, deliveries are already taking place in the US and Central Europe, with DHL, Amazon and Google grappling for position. The obvious advantages are a saving in cost and time, not to mention the reduction in our carbon footprint.
Indisputably, the future of drones is bright. Fedex has an application pending with the US-based Federal Aviation Administration for an unmanned 747 for cargo operation. This could conceivably lead to routine unmanned commercial cargo flights one day.
And the winner is…
There is now an awards ceremony dedicated to drones. The UAE-hosted Drones for Good Awards, with a first prize of US$1 million, was won in 2014 by a Swiss company called Flyability, which developed the world's first collision-resistant drone for search and rescue. It is a very small, lightweight drone called GimBall, which has the unique capability of being able to collide into obstacles without losing its stability and of being safe to fly in contact with humans. It has the unusual ability to squeeze into tight indoor spaces and search for potential disaster victims. It can even roll along the ground or ceiling. The prize money will help these innovators bring about more and exciting products and uses for drones than we ever thought possible.
This sector has emerged as the most dynamic growth sector of the world aerospace industry this decade. Globally, civilian drones are set to become big business, and in Australia we are at the forefront of this exciting new technology.
ABOUT THE AUTHOR
---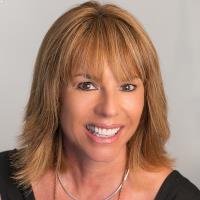 Karin Barschow is the COO and co-owner of Top Snap International, a visual marketing service company in the real estate industry. Karin has 18 years' experience in corporate sales and marketing, with several management roles within the medical industry. Having lived and worked on three continents, Karin has vast business experience which includes ownership and management in the retail service industry. Moving back to Australia after a 10-year overseas stint she developed a passion for the aviation industry while working as an office manager at a helicopter training school in Melbourne. Karin's passion is travelling and helping people. While in the USA she was an active member of the American Cancer Association, volunteering for the Roads to Recovery program, and continues to do volunteer work today.