If your agency is already using social media to market your brand and your services, you may not feel excited about the prospect of having to use another platform. You may have already looked at Vine, and be posting videos on your website, YouTube channel and Facebook page, so you may wonder if you really need another video social network.
New apps and technologies are coming out all the time, but here is one that maybe your agency should be looking at.
Introducing Periscope
Periscope is a live video-streaming app, which can be used on iPhone and Android smartphone devices and allows users to broadcast a video of what they are doing 'live'.
Your followers can then click to follow your broadcast, can write comments and show how much they enjoy what they are seeing, by giving you 'hearts' – tapping on the screen.
The app synchronises with Twitter, because Twitter purchased the app for $100 million in March this year. So if your real estate agency is already on Twitter, and you have followers, that could be an initial step up.
Will Periscope work for agents?
It depends on your target market and your ideal customers. This is a very new application and many people don't know about it yet. However, if your customers are using Twitter, and are part of the younger generations, then it could be perfect.
The good thing about Periscope is that it turns you into the media authority, and there are many ways you can benefit from this.
Uses for Periscope
The list of uses is endless. You can give a behind-the-scenes tour of your busy agency. You can live-stream open homes and auctions. You can introduce your customers to a new café in your area, and even chat with the café owner.
Unfortunately, the videos are not available on your Periscope channel for very long – approximately 48 hours – but Periscope now allows you to save the copy of the video stream to your mobile device, where you can upload to Facebook or YouTube afterwards.
Agents using Periscope
Being such a new network, especially in Australia, the majority of real estate agent uptake has mostly been in the United States (where Twitter is a lot more popular).
However, like any marketing channel, you increase your chances of seeing results the more you use it.
In Australia, I have noticed First National Real Estate (@FirstNationalRE) posting some "scopes" of their latest charity bike ride. A scope from 19 August attracted 19 live viewers.
And there is one agency seeing real traction: Just Property Management (@PropertyManaged) in Bunbury, Western Australia. This agency has done more than 10,000 Periscope live streams, has attracted more than 100 regular followers, and have even obtained at least one listing from a Periscope walk-through.
Only time will tell if Periscope develops into the must-have app for real estate agents. But no one can deny that there is huge opportunity with live-streaming video – watch this space.
ABOUT THE AUTHOR
---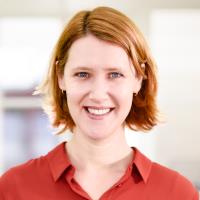 Fiona McEachran is the marketing manager for the Console range of real estate software at Onthehouse Holdings.
Fiona manages the Console team, driving the brand strategy and implementing the marketing tactics using both web and traditional advertising, promotions, events and campaigns.
Fiona has over 10 years' B2B and B2C marketing experience, and has led successful campaigns encompassing planning, website development, email marketing, SEO, SEM, direct mail, e-newsletters and more.
Console is the leading software provider for the real estate industry – offering property management, sales, CRM and website solutions.