Real estate is set to undergo massive changes in the way that homes are designed, built, priced and listed, which will force agents to significantly update their skills
Picture the scene: you wake up, grab some breakfast and then jump in your self-driving car for a leisurely trip to work.
This fantastical future is a lot closer than you think. According to Vivek Wadwha, who in 2013 was named by Time magazine in its Top 40 Most Influential Minds in Tech ranking, it will also have a massive impact on the real estate industry.
Mr Wadwha believes self-driving cars will distort property prices because they will undermine the traditional urge to live as close to the city centre as possible. His argument is twofold. First, these fully automated cars will function much more efficiently than human-controlled models, which will mean less traffic on the road. Second, because humans will no longer need to drive their vehicles, they will be able to use their commute to watch a movie or catch up on work.
"So far they've seemed like science fiction but they're happening so fast that within three or four years we will have 100 per cent automated cars on our roads. People don't seem to understand this is for real," Mr Wadwha says.
"They [won't] need speed limits so that means that distance becomes less important, so we can live out in the suburbs, we can live outside the cities.
"Right now, commuting time is what kills us and all the traffic jams, but self-driving cars will begin to change all that […] We'll have super-fast lanes for self-driving cars where you can go 120 miles per hour without having any accidents."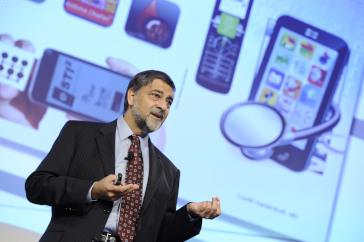 'There's no limit to what's possible'
Agents won't only be confronted with changing property values – they'll also have to deal with major changes in the design of those homes.
Mr Wadwha says builders will be 3D-printing homes within one or two decades. This form of construction will not only be cheaper but will also allow architects to dream up designs that are currently impossible to execute. "That's the beauty of 3D printing – that anything you can imagine you can print. There's no limit to what's possible anymore," he says.
"For the moment, we can build architectural models. We can 3D-print the model of the building and test out the structural integrity of the building. A lot of this right now is done by human beings – structural engineers, soil engineers. More and more of it will be done by computer technology. Eventually, in a 10- or 15- or 20-year timeframe, we'll be printing the buildings themselves using 3D technologies. That becomes transformational, revolutionary."
The rise of 3D printing could also affect property prices in another, surprising way. Mr Wadwha says companies are working on 3D-printing meat; surprisingly, it can already be done, but only at exorbitant cost. However, within a decade, he expects that it will be cheaper to artificially create meat than to butcher an animal. "Imagine the impact on land use when that happens: we'll be having vertical farms to grow our food," he says. That, in turn, could alter demand for agricultural land and rural properties.
'It's going to change your industry like nothing else'
Unsurprisingly, Mr Wadwha was a big Star Trek fan as a child. Back then, he would watch the show and wonder if he would ever live to see the far-out technology it contained. Today, many of those advances have been achieved, he says, and the ones that haven't will arrive no later than 2030.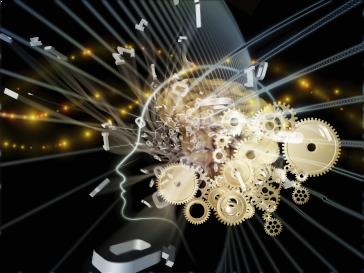 One Star Trek fantasy that has become reality is the 'holodeck', a virtual reality facility. Virtual reality listings arrived in Australia earlier this year, with buyers now able to put on headsets and 'walk' through properties. Mr Wadwha says this will quickly become mainstream, because Facebook, Microsoft and other tech companies are investing billions of dollars to make it happen.
"Within four or five years, for most buildings we design we're going to do complete virtual reality kits for them so that people can experience it before they build it. So everything from the structure of the building to the environment to the furniture to the colours of the painting – it will feel like you're literally there," he says.
Mr Wadwha goes further. He imagines a world in which buyers edit these virtual reality listings by inserting their own furniture or changing the colours. Buyers would be guided through listings by holographic real estate agents, who would point out features, discuss the property's history and answer questions.
The real estate industry ignores virtual reality at its peril, according to Mr Wadwha.
"It's going to change and disrupt your industry like nothing else. If you're at the forefront of the change – you win. If you're a laggard – you lose, you're out of business," he says.
'Either we learn or perish'
Mr Wadwha says that same message applies to self-driving cars, 3D printing and other disruptive technologies: agents will suffer the consequences if they're not prepared to adapt to the Star Trek future by embracing new skills and business practices.
"The sooner you move, the more you can lead the revolution. It's always the people who disrupt themselves who end up the new market [leaders]. Apple is the most valuable company in the world because Steve Jobs always disrupted himself," he says.
"The world is going to be much, much different to what we imagine. Things are moving at an exponential pace. Either we learn or we perish. It's that simple."
Make sure you never miss an episode by subscribing to us now on iTunes
And dont't forget to leave REB a review!

Listen to other installment of the Real Estate Business Podcast