A small number of agents are using a clever strategy to win 'secret' listings, explains data expert Greg Dickason from CoreLogic RP Data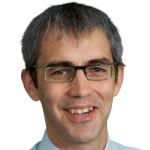 Targeting expired property listings is so obvious. It would seem like the first thing agents should do when they start out as a rookie. That is, find the listings that did not succeed in the past, work out why and then convince the vendor to try again — with them, the "better' agent, as their guide.
That begs two questions. First, are expired listings being targeted regularly? Second, do we at CoreLogic RP Data know of agents and agencies that have discovered the secret to finding expired listings and are converting them into sales and commission?
In short, there are only a few agencies and agents that regularly pick up withdrawn listings. Those that do make good profits from their relisting strategy. However, most areas see very little re-listing activity for expired listings, and certainly most areas don't show a consistent strategy from an agent or agency to get those listings.
Even with a tool as simple to use as the 'withdrawn listings' search in RP Professional, only 10 per cent of suburbs have any regular searches for withdrawn/expired listings.
So does a withdrawn listing strategy work?
Yes it does! Where it is regularly used, we have seen substantial success from the few agents who apply their strategy consistently. What they do is quite simple but seems to be extremely effective.
Research
Find the previous listing history and see what behaviours are evident. Did the price change often? How long was the property advertised? What were the descriptions for the different listings? Did they change – for example, did they show desperation or talk of 'contracts crashing?' The prior listings history shows the degree of motivation in the vendor to sell.
Price
Look at the starting and ending price for the property in the previous listing history. Was this reasonable for the market at the time? Is it a reasonable price now?
Often with a property that fails to sell, the vendor will have a pre-conceived notion of the price they can achieve. This may have been through what the previous agent told them or because of a sale in their area that prompted them to test the market.
Demand
Think back to that period and look into your own open home statistics. Was this a time of good attendance or were there few buyers in the market?
Position your strengths
From what we've seen, the agents who get the listing and make the sale tend to advertise on the strength of their database and the number of buyers they have in the target price range. They are open about knowing the history of the previous listing attempt, but most importantly they bring a pitch to the vendor about their strength in selling properties that are similar to the vendor's, and they position their available buyers as a ready market.
The new listing price is often very similar to the previous withdrawn listings price – although the market might have moved for most vendors, simply achieving the price they didn't get previously is usually regarded as a win.
So maybe try it next time you make a sale – find withdrawn listings with similar characteristics, create a listings pack highlighting your strengths in selling properties of this type, and ask for a meeting. In the meeting, highlight your recent success with a similar property and your database of interested buyers and ask for an agency – you might be surprised just how easy it is to get a relisting and make another sale.
Greg Dickason is CoreLogic RP Data's general manager of data products. Since joining the company in 2010, he's led the team that delivered the services behind the CommBank Property Guide app and patented the popular RP Data Media Maximiser product with a colleague.