We talk about disruptions, we hear about Airbnb, we hear about Uber. Let me tell you the story of Mick the cabbie.
Generally speaking, taxi drivers will tell you that life is hard, that they have been disrupted, that they are not making the money they used to make and that there are too many cars on the road.
I met Mick the cabbie about 10 months ago. He showed up one morning at 5am to take me to the airport. He had a very clean car. He was very well groomed and presentable. He introduced himself and told me it was his job to get me to the airport in the quickest, safest way possible.
We got talking and he asked if he could charge my phone, as he knew I'd be travelling and may not get the chance. He asked if my phone was an Android or an iPhone, produced the appropriate charger and began charging my phone. 
He then asked if I would like a drink of water and produced a fresh bottle. He asked if I would like to read the paper, and he had three fresh papers. He also asked if I would like to listen to anything in particular on the radio. 
When we got to the airport, he asked if he could enter his details into my phone and said that if I ever needed a cab driver he would love to serve me again. 
Mick the cabbie has driven me around ever since. Mick the cabbie knows my coffee order and has it for me every morning when he picks me up. Mick the cabbie charges my mobile phone, is always clean and tidy and gets 95 per cent of his work from people that text or call him. Mick the cabbie does not drive the streets looking for passengers. When he's driving he's making money, because he always has a passenger in his car.
Why? Because Mick the cabbie is running an attraction business. He has created raving fans, and they are chasing him – he's not chasing them. 
I share this story because in a world of disruption, occasionally you meet someone who differentiates themselves. And people are prepared to pay for these little extras. 
So I ask you this: are you a person who sits there and complains about how hard things are? Mick the cabbie was one of those people, and the day he decided to change was the day he realised that complaining was not a strategy that would get him to where he wanted to be.
Be so good that they can't ignore you.
ABOUT THE AUTHOR
---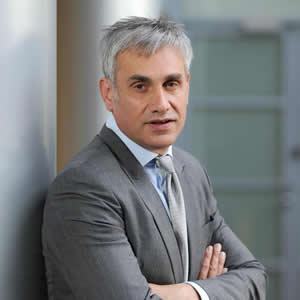 Tom Panos is the general manager of sales at News Corp as well as a real estate coach. His weekly blog goes out to 14,000 agents, and focuses on being an attraction agent. He regularly interviews Australia's highest-producing real estate people. For more information, visit www.tompanos.com.au.