Promoted by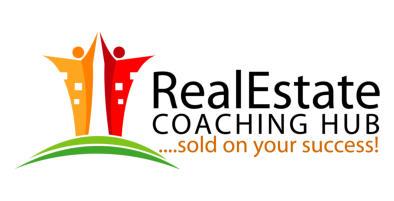 Boom…as soon as a tailored plan and structure were put in place, it was evident agents would be successful.
Recently, top performing RE/MAX Principal Mr Mark Cheney gave the following testimonial:  As a result of a strong recommendation and referral, Darren Giles joined our business as a highly experienced Coach, Trainer and Consultant early last year to help bring some structure and direction to our business which had grown organically up until that point. We had just taken on several new agents and they were struggling with the process of being a real estate agent.
As a Coach, Darren sat down with every agent in our office and quickly established what they needed on an individual basis and then tailored the coaching to meet their needs. From experienced agents to beginners Darren helped them find direction by establishing performance expectations and plans. Whether it was older agents wanting to grow and improve their business or the younger ones just starting out Darren helped them all set goals and got them on track to improve their businesses.  The results were clearly measurable and almost immediate.
Within my own business, as a Consultant, Darren helped to streamline our systems and processes and made us more efficient and profitable.
The above result is just one example of the type of assistance you will receive when you align yourself with Sales Performance Coach, Darren Giles from Real Estate Coaching Hub.
This week is your LAST CHANCE to join the 2017/2018 intake for Real Estate Coaching Hub's "Sales Breakthrough" Group Coaching Program.  Join the program today for a very small monthly investment (doors close this coming Tuesday 11th July 2017 at 12pm Midday – Hurry space is limited).  With this opportunity, you will receive invaluable assistance, advice and support and see a remarkable return on your investment.  
As an agent, maybe you know you're not prospecting as much as you should, to achieve your personal goals and with this, you keep falling short. If prospecting and lead generation is not your strength and you suffer from a lack of listings and this is an ongoing problem for you, then you're possibly suffering financial stress. Historically a lot of agents are not great money managers (or wealth creators) and for most, the more they earn, the more they spend (with shiny suits and expensive cars) and therefore it's a constant never-ending struggle with financial stress – appearances aren't everything. When you have financial stress in your life, your relationships with those who you love most are put under pressure, then this can often lead to emotional turmoil, spiritual, mental and even physical stress. This is not a good position to be in!  A lot of Agents we talk to are close to burn out, because they feel they can't get away and have holidays without compounding their financial stress due to the Listings and Sales they may miss if they go away. Can you identify with this?
The question you need to ask yourself is, what is it really costing you to have this problem?  This cost far outweighs your potential investment and the return you'll receive from the "Sales Breakthrough" Program.
You may already be a successful agent, wanting to take your business to the next level and struggling to break through your glass ceiling, battling constantly with time management and life balance, while diligently and desperately searching for ways to improve and provide a better quality of service for your clients. You have a burning desire and a real heart for the business and want to be in the Top 100 Agents in the country…why not even the Top Agent – the No.1 Agent in the country? If this your desire, then join the "Sales Breakthrough" Program and find the support you need to help take your business to the next level, implementing quick actionable strategies to rapidly grow and scale your business – strategies that will better support your goals, dreams and aspirations.
Multi-Award Winner Coach, Darren Giles, has 20 years' plus experience in the industry and has been Coaching Real Estate Agents across the country for over 8 years bringing his wealth of experience to the table and assisting Agents to reach their full potential.  This is your opportunity to put your career on the right course, and in the group environment of the "Sales Breakthrough" Program you will also benefit from the synergy of working with like-minded people, and learn and grow from others' perspectives. Coach Darren will share his tried and proven 12 Step Formula to Success, and will guide you through the obstacles blocking your way.  He will equip you with strategies you can use immediately, and help you to maintain the positive attitude necessary to bring your success within reach.  He has a personable, approachable style, and will help keep you accountable to achieve your goals.  He brings wisdom and a discerning intuition to help you solve issues, work through problems, and make good business decisions.  Join the "Sales Breakthrough" Group Coaching Program to benefit from this industry expert.  Take action – say "YES" now!
Go to salesbreakthrough.com.au to see the testimonials, and for more information about what is in store for you with this exciting investment into your future.