So what sets Rockend apart from others?
The answer lies in the company's relentless culture of innovation – both in how the company instils a customer advocacy way of working among its workforce, but also in the way the company services its 55,000-strong user base.
Through the development of its property and strata management solutions, Rockend remains committed to providing an enjoyable property experience for everyone.  Helping their customers build efficient and profitable businesses is what drives the company's continual improvement in their software.
Today, fifty-five percent of Australian rental properties and forty percent of strata lots are managed on Rockend software, proof of their product's reliability.  The organisation has also been consistently recognised by the Customer Service Institute of Australia (CSIA) for the outstanding quality of their service, support team and leadership.
In 2018 Rockend won the CSIA award for Service Excellence in a Contact Centre (Medium), and Scott Downing, Rockend Chief Customer Officer won the CSIA Customer Service Executive of the Year award. The company - who was a finalist across six categories - was also awarded Service Champion in the Customer Service Organisation of the Year (Medium) category and Service Hero for Customer Service Leader of the Year.
PROPERTY TECHNOLOGY SOLUTIONS
Rockend has a suite of property solutions to fit the needs of agencies across Australia and New Zealand, giving its customers access to the company's wealth of experience in trust accounting software, award-winning support, and a nation-wide training team, together with the company's growing investment in cloud-based technology.
Its flagship product, Rest Professional, is the trusted software used by thousands of property professionals for years, connecting seamlessly with Rockend's electronic document management system, File Smart and the cloud-based benchmarking solution, Real Benchmark.
Staying true to its commitment to innovation, Rockend also developed Australia and New Zealand's first cloud-based property management software, Property Tree.  Its highly-intuitive and fully-integrated platform is designed to make every part of the property management process simpler and faster—accessible from anywhere at any time.  With Property Tree, Rockend gives agencies a solution to increase productivity, scale operations and grow their rent roll.
As the leading property solutions provider, Rockend also developed the industry-leading body corporate solution, Strata Master.  With its inbuilt workflows and tools, Strata Master helps strata management businesses streamline their process to deliver the best service to clients, including Online Voting to cater for lots owners' increasing need for digital solutions to participate in their owner' corporation. Today, 40% of strata lots in Australia are managed using Strata Master.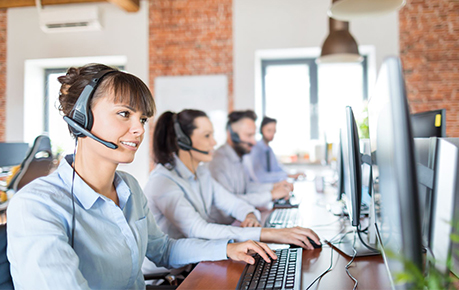 CUSTOMER FOCUS
At Rockend, creating a better customer experience is an obsession.  This dedication to their customers has been the key to creating and improving the company's innovative products and providing award-winning customer service.
While the company has always been customer-centric, recent improvements in the company's Customer eXperiences (CX) strategies have helped identify factors within the company that should support the overall customer experience.  This has helped the Rockend team gain realistic insights into what the customers truly want in every stage of their journey with the company.
With the right systems conditions, supportive leaders and empowered staff, Rockend is always in touch with their customers' demands, continuously optimising their service and product functionalities to provide a great experience.
EVOLVING THE BRAND
Rockend has been growing for over four decades, and its culture of innovation and customer-centricity has carried it through the ever-changing environment of the industry.
Over the years, Rockend has developed a portfolio of products to provide innovative solutions to help businesses grow and have continuously dedicated itself to give its customer exceptional service.  This pursuit of excellence over their different software products have evolved the Rockend brand as a major presence in property management software.
By making property management simpler, smarter and faster, and providing expert local help as part of their service, Rockend has earned their place as the market leader, trusted by more companies to run and transform their business.
THE FUTURE OF ROCKEND
In Australia, the property technology (proptech) conversation has been dominated by the start-ups and venture capitalists.  Rockend sees the innovation that is occurring within the start-up space as a tremendously exciting opportunity.
CEO Alister Maple-Brown believes now is the time to talk about how technology – whether a start-up or an established business – is going to help accelerate the pace of change and deliver exponentially better service to customers.
"We welcome innovation in proptech and see ourselves as a channel and partner to the new innovators. We see our 55,000 active users base being a great opportunity as a business channel for any proptech business looking to launch," says Maple-Brown.
"We currently have 11 partners tightly integrated in Property Tree, our cloud property management software, via our API. They have been selected based on their ability to solve customer problems and meet the ever increasing needs and demands of agencies," he added.
"For us at Rockend, the real challenge comes from how we wrestle not with the technology, but how can agencies harness the technology-driven changes and the increased customers' expectations that are upon them, that are putting huge pressures on their existing business model. That's a challenge we're actively leaning in to," said Alister Maple-Brown.