Despite losing their lustre through the pandemic, a major commercial network has reassured the industry – and investors – that there's still plenty of opportunities out there.
A special report from LJ Hooker Commercial, titled Opportunities in a Changing World, acknowledges that the past two years have been among "the most challenging periods that the property sector has experienced".
With office occupancy levels having plummeted and many retail centres closed for all but essential activity over lengthy periods of times, many would be forgiven for taking a doom-and-gloom attitude to the sector.
But LJ Hooker Group head of research Mathew Tiller isn't quite so concerned, despite his report that the retail sector "is likely to go through another period of change in 2022".
While recent retail impacts have had direct links to the pandemic, the upcoming headwinds are more non-COVID in nature.
He sees inflation as the biggest risk for discretionary spending over the coming year, "as cost of goods is already rising faster tha[n] wages".
In addition, the economic impact of global geopolitical conflicts is already being felt in higher oil prices, which Mr Tiller explained then flows through to almost all goods due to higher transportation costs.
On the flip side, there's an increased opportunity for retail to be "locking in" spending domestically, even without normal levels of incoming international tourism.
"It is likely that the number of Australians travelling overseas will still be very low compared to pre-pandemic times. Higher airfares due to oil prices, uncertainty around lockdowns, as well as disruptions in eastern Europe will be contributing factors when Australians choose where they want to holiday," the research head outlined.
That potential for spending to be locked in comes against a backdrop of expected "buoyant economic growth" across the coming year.
The report cited IMF forecasts from the beginning of the year for 4.1 per cent GDP growth over the 12-month period, with more stable growth expected from 2023 onwards, sitting around about 2.3 per cent per annum.
According to LJ Hooker, "this is above average GDP growth of 2.45 per cent in the five years prior to COVID".
"So, while population growth has plummeted, and will take many years to recover, the economic recovery, and therefore the growth of white-collar businesses is still looking solid," it said.
The network outlined that while most office workers will demand to keep the work-from-home flexibility that they acquired over the last two years, it stipulated that "it remains to be seen though, if this translates into less office space required for businesses, given that many businesses in Australia increased their headcount significantly over COVID".
While the office is definitely no longer the "darling" of the commercial real estate world, the buoyancy on display should still allow for the growth of start-ups and the diversification of established businesses in years to come.
"Going forward, it is likely that while growth in space required will be muted, reductions in space will be very rare, as most businesses are hesitant to give up space while employee numbers are increasing," it said.
Previously, REB has reported on LJ Hooker's projection that warehouses would be the big winners of 2022, despite them often being considered "the least visible and glamorous of property sectors".
ABOUT THE AUTHOR
---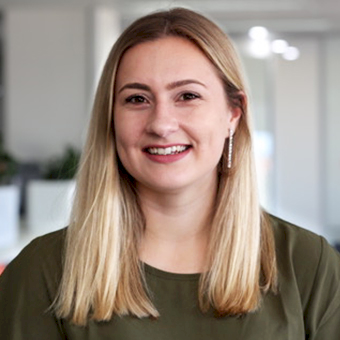 Grace is a journalist across Momentum property and investment brands. Grace joined Momentum Media in 2018, bringing with her a Bachelor of Laws and a Bachelor of Communication (Journalism) from the University of Newcastle. She's passionate about delivering easy to digest information and content relevant to her key audiences and stakeholders.

Never miss a beat with
Stay across what's happening in the Australian commercial property market by signing up to receive industry-specific news and policy alerts, agency updates, and insights from reb.
Subscribe to reb Commercial: