Time management is an essential part of any property manager's day. Great time management can be the difference, in my opinion, between a good and exceptional property manager.
It can take years to master or perfect. It personally took me years of my boss at the time nagging me to follow a to-do list to be more productive, for me to listen, and that advice is invaluable.
Now I've come full circle and I am the boss who is nagging her team to integrate time management techniques in their everyday work life.
Time management is the ability to use ones time effectively, this can be challenging for some people, that's why I am sharing my top seven tips to taking control of your time/achieving time management:
1)            Use a to do list – prioritise your day from most important to least important – reward yourself on completing tasks by a certain time – make a deal with yourself for a chocolate or a coffee if you complete xyz by lunch time.
2)            Do the toughest job first – don't put off, face it head on and you will see how your day improves greatly.
3)           Complete all tasks 100 per cent, no shortcuts – there can't be any shortcuts in property management so make sure you do it right, the first time round.
 4)           Be focused on work, don't let others influence your day or work life; reduce personal calls and emails to appropriate times i.e. lunch breaks.
 5)           Keep your desk clean and organised – clean desk = clear mind.
 6)           Don't be afraid to block out time in your diary or Outlook to ensure tasks get completed.
 7)           Ensure all calls and emails are made and replied to before close of business.
By implementing the above seven tips for better time management, you will see a great improvement in your personal productivity as well as business productivity, you will have a greater sense of fulfilment and will be proud of your contributions to your team.
You may also find compliments from tenants and landlords will start coming into the office, which is what I have found to happen for me personally and my team. I have also found that I enjoy my career more and life is that little bit less stressful.
ABOUT THE AUTHOR
---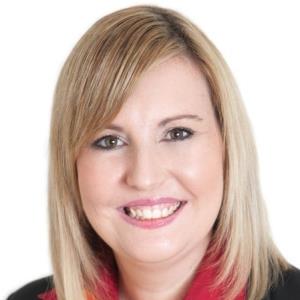 Mellissa Gibson first started in the real estate industry in 1998 and she has been with the L.J Hooker network since 2000. In 2010 she completed a certificate IV in Property Services and became a licensed real estate agent. Melissa has worked in all facets of the industry, starting at the age of 18 in an administration/sales division progressing to Property Investment Management to now the General Manager overseeing the whole office in particular the Property Management Team. Mellissa prides herself on being an active member of the community, taking a great interest in local charities, in fact in 2012 and 2013 Melissa was a Finalist for the Prestigious Real Estate Institute of NSW John Grieg OAM award for her community service, as well in 2013 The recipient of the Cessnock City Council Australia Day Award for community service in the Cessnock area signifying her devotion and commitment to the local community and giving back to the community in which her family lives and works. Mellissa was also a national finalist in the 2014 REB Awards for Property Manager of The Year Regional and BDM of the year, as well as a finalist in the LJ Hooker Awards for property investment manager of the year. 
Make sure you never miss an episode by subscribing to us now on iTunes
And dont't forget to leave REB a review!

Listen to other installment of the Real Estate Business Podcast