You don't have to be an expert to figure out that consistency is pretty essential to successfully changing your life, your career and your future. But it's also pretty clear that building a consistent routine around those areas is never easy.
I  just finished a meeting with one of my legendary BDM Academy members who has stuck to our October Challenge (10 call connects every day) and has secure 10 managements from 10 appraisals. Yes that is right he has had a 100 per cent success rate!
Here are the sources the appraisals originally come from in the exact order:
1.    Social media
2.    BNI referral 
3.    Social media 
4.    Current landlord
5.    Past client
6.    Newspaper marketing
7.    Past client
8.    Old school friend
9.    Builder
10. Current landlord
Note: you will see double ups in the 10 sources as this agency achieved more than one client from these activities. 
All of the above were achieved at the initial meeting or with just one follow up call and this BDM agreed consistency had a huge impact on the results that were achieved from the call connect challenge. When it's hard to do everything, the things most likely to go undone are those that don't affect or involve anyone but you especially if those things aren't exactly your favourite things to do anyway.
The struggling BDM makes a lot of calls one day but then gets wrapped up chasing one or more deals and then doesn't prospect for a few days or weeks. They are busy writing a appraisals that are "critical". Or they are engaged in solving a problem for a client (which they personally just HAVE to handle) or they are catching up on some paperwork. 
Even if the struggling BDM is successful in pulling a rabbit out of a hat at the end of the month time after time, it takes a toll. The Elite BDM realises that prospecting has a very high priority every day and every week no matter what else is happening. They realizes that the early part of the prospecting cycle doesn't actually take that much time. The initial call to set up an appointment, even if it is a cold call, will only last a few minutes. The calls that don't connect take a minute or less. So even 50 calls that only connect with 10 people should only take a couple of hours per week. No one is so busy that they can't find a couple of hours per week! 
Everyone knows that proposals and paperwork fill up whatever time you give it. So give it less time. Success in real estate is achieved by consistency and determination. So prospect consistently and show the world how determine you are!
ABOUT THE AUTHOR
---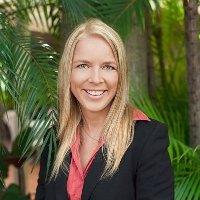 founder and mentor, BDM Academy
Tara commenced work as a trainee property manager following high school and after gaining valuable knowledge and experience became the business development manager at Wide Bay Prestige Properties.
Tara is dynamic, highly motivated and has a strong passion for business development. She has a very strong understanding and appreciates the importance of growth in the property management department.
Tara's major accomplishments include successfully securing 268 listings in one financial year and signing 30 new rental listings in one month.
In 2012, Tara won an all-expenses paid trip to Hamilton, New Zealand and spoke on a BDM panel at the REINZ National Conference.
Tara has previously spoken at the 2011 PPM National Conference about building your property management department and has written articles for the Property Management Journal and Real Estate Jobs Search, providing helpful tips for BDMs.
In 2013, Tara started the BDM Academy and has been contracted to consult for a variety companies throughout Australia and New Zealand. Tara's vast wealth of knowledge in property management growth is sure to interest real estate principals who are looking to grow their most valuable asset and income stream, their rental roll.
Make sure you never miss an episode by subscribing to us now on iTunes
And dont't forget to leave REB a review!

Listen to other installment of the Real Estate Business Podcast