As a consultant, when I come across a property management team that is obviously stressed and can't seem to get on top of issues and crises, what you will read below usually uncovers what I call the 'ball-and-chain' effect' in the rent roll.
Firstly, if there are no strict criteria for taking on a new property and if the reason they say 'yes' to new business is because the property simply has a roof and front door and not much more – a lot of new business can be problematic.
Too much of this type of business and the department will struggle. The cause, however, isn't always easily identifiable.
Print off your property report
Let's get started. First, print off your property list, sit down with the team and place these letters next to the relevant properties:
S – Low socio
Identify areas of low socio-economic status. These are often associated with more social problems, cheap housing and drug problems. If a good tenant is not likely to want to live in the areas, then give the property an 'S'. In a city it could be certain suburbs; in regional towns it could be certain streets.
R – Low rent
How low do you go before you start attracting only low-grade tenants? The lower the rent, the lower your fee income and, more often than not, the more difficult the workload due to the type of tenants attracted by these rents.
T – Property type
Certain types of property can deliver predictable results. An apartment, for example, may attract a single person or working couple, and you might be happy with this result; it's predictable. But other property types might only bring you trouble, like multi-storey units and flats or former government housing that is now a private investment. So give a 'T' to a property type that is not desirable or that is very predictable in giving you less-than-desirable results.
D – Distance
If a property is more than a 30-minute drive from your office and you're not charging higher fees to compensate, then taking on too many of these properties will burden the property manager. The end result is them driving around in a car part-time while trying to manage a full-time workload. This causes stress and issues – usually ones that the property manager or manager cannot identify.
You might be wondering, 'What about multiple-property owners that have some close properties but one long distance?' Quite simply, you're running a commercial operation and you should be charging accordingly. The extra driving hours add up.
F – Furnished
Unless you're dealing with high-rise apartments or holiday rentals or anything that actually requires furniture, then stay away from it! Typical residential tenants want unfurnished properties. If an owner needs to move away and it's easier to rent it out furnished, that does not mean that you need to say yes! It's just one big headache with no real upside.
Q – Quality
Basically, if the property is run down and the owner won't fix it, it means their mindset is also run down when it comes to their obligations. It's not good for business, considering all the complications, issues and risks attached.
C – 'C-Class' Owners
Place a 'C' next to properties where the owner has most or all of these qualities: they're unreasonable and over-demanding, take up too much of your time with requests and communication, won't fix the property, want above-market rent and generally have a bad property that attracts bad tenants.
Look for the 'alphabet'
Starting to see a pattern emerging? You should be by now! If certain properties start to have the 'alphabet' next to them, with several letters appearing, then this is a sign that they are not good for business. The more letters, the worse they are!
'Worst-to-first' strategy
Make a list of 10 properties, putting the worst first. Now for every three properties that you gain in net growth, remove the worst on your list. You will improve the quality and profitability of the rent roll for every property you remove.
Keep on doing it and you will have a business that everyone will enjoy working in.
ABOUT THE AUTHOR
---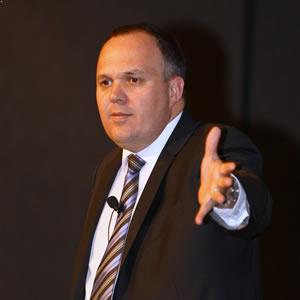 Trainer – LPMA
Darren Hunter is a national and international property management trainer, speaker, consultant and authority on property management fees, and income maximisation strategies all designed to grow your rent roll profit, without extra rent roll growth required.

A consultant and trainer now for over seven years, Darren has previously worked as the state property manager with one of Australia's most respected real estate brands recruiting, training, implementing policies and procedures and managing 28 property managers in 18 regional offices over South Australia and the Northern Territory. Darren has presented for the Real Estate Institutes in WA, SA, NT and TAS and has presented at the Leading Property Managers of Australia Forums(LPMA) in 2007, 2008, 2009, 2010, 2011 and 2012
Make sure you never miss an episode by subscribing to us now on iTunes
And dont't forget to leave REB a review!

Listen to other installment of the Real Estate Business Podcast