Australia's top dealmaker for 2020 has highlighted the secrets to his 90-plus sale effort over the last financial year.
Speaking on a recent episode of the Secrets of the Top 100 Agents podcast, Ray White Warnambool's Fergus Torpy has revealed the importance of motivation, team work and dedication to his recent and sustained success.
"Real estate's one of those things where people can have one or two months of outstanding results and then they burn out," he considered.
"That's the challenge with real estate, it's trying to maintain [a] certain level and creating consistency in your business."
The business partner, sales manager and auctioneer explained that "once you do create consistency in your business, you can create consistency in your life as well".
Having closed more than 90 deals over the 2020 financial year, Mr Torpy said he's got "good team structure down pat".
"Like anything, you keep trying to better yourself year on year."
He said that the main focus over the previous financial year had been to see some consistent growth and be more productive.
"Real estate's a little bit of a treadmill. Once you're on it, you feel like you just want to keep going and you keep improving yourself and keep bettering yourself," he considered.
"You find that you just keep [putting] the bar higher and higher."
"You've got to enjoy it," Mr Torpy stated, before adding that "loving" real estate is "the most important thing".
"You do get to the point where you have to really live and breathe it."
Not only does the agent preach raising the bar in his own team, but he extends that to raising the bar for the entire business.
Key to the improvements made by Ray White Warrnambool over the last 12 months was "just making sure that everyone knew their role and what they were doing".
As a business leader, the sales agent sees leadership and management as the aspects that require more of his time and focus, despite the fact that he still is spending "60 to 70 per cent into the side of the sales business".
"That's one thing I do outside of work. It's listening to your podcasts, reading your books and talking to people," he commented.
Mr Torpy has advised that "if you want to build a better business, it can't just be solely focused on one person doing all the work".
"You need to make sure that you support and encourage and grow the people around you," he said.
In his own role, Mr Torpy said he spends around 30 to 40 per cent of his days learning about his staff and his team, "and what drives them".
"We spend a lot of time trying to focus on what they want to get out of their life and their career."
"You've just got to try and figure out how different people tick, and how you get the most out of them," he explained.
REB's full interview with Fergus Torpy can be found here.
ABOUT THE AUTHOR
---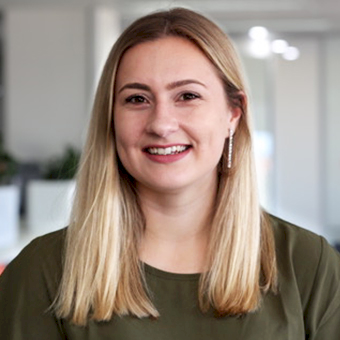 Grace is a journalist across Momentum property and investment brands. Grace joined Momentum Media in 2018, bringing with her a Bachelor of Laws and a Bachelor of Communication (Journalism) from the University of Newcastle. She's passionate about delivering easy to digest information and content relevant to her key audiences and stakeholders.