Taking out a whopping 10 places in REB's Top 50 Sales Offices ranking for 2021, the CEO of Buxton has shared some of the factors driving the network's recent success.
For the second year in a row, Buxton Ballarat was named as the number one sales office in Australia.
Led by directors Peter Burley and Mark Nunn, and with just 14 sales agents and one sales support staff member, Buxton Ballarat scored 608 listings and 716 settlements over the reporting period, boasting a total sales volume at the end of the year of $278,982,524.00.
The office well and truly punched above its weight, with a staff efficiency rating sitting up at 47.73.
Buxton Sandringham came in fifth with almost 300 settlements that led to a sales volume of $544,833,738.00, while Buxton Bentleigh ranked number eight.
Seven other offices made the Top 50 ranking: Buxton Chelsea (15th), Buxton Mentone (16th), Buxton Highton (22nd), Buxton Hampton East (24th), Buxton Newtown (36th), Buxton Ashburton (41st) and Buxton Brighton (44th).
It's a result that's all the more impressive given that the network boasts of just 22 offices in total.
According to Buxton CEO Nathan Jones, credit must go to the Buxton team that has driven its "phenomenal growth" over the last few years.
With a focus on putting culture first, Mr Jones said this culture has been formed "around our people, all of our people".
"Even throughout 2020, when so much was uncertain, our team never wavered from this — our united front has proven successful with these most recent wins," he said.
Mr Jones said Buxton's vision "is to be the most recognisable culture-first real estate business in Australia". 
"Built on the foundation of 160 years in the Victorian real estate industry, we are so proud to continue the legacy set over the past century and a half," he continued.
While conceding that times "have certainly changed since the early days", the CEO expressed the belief that "Buxton is the best it has ever been".
But the team — and its culture — aren't the only things driving Buxton's success.
Mr Jones flagged the recent refinement of its internal platform as "certainly a contributing factor to the overall success at Buxton".
The platform matches properties to buyer profiles, and uses an off-portal approach combined with traditional on-portal advertising.
Known as "Buxton Connect", the platform reportedly captures both active and passive buyers through its "omnichannel approach".
"Developed and overseen by our head of digital, Mei Cheong, she's also included creative production for each ad type, deploying them against the different media channels in real time," the CEO stated.
"It truly is such fantastic technology."
Buxton Ballarat's number one ranked directors, Peter Burley and Mark Nunn, recently shared insights from their own business with REB's Secrets of the Top 100 Agents. You can listen to the episode here.
For more insights from REB's Top 50 Sales Offices 2021, click here.
ABOUT THE AUTHOR
---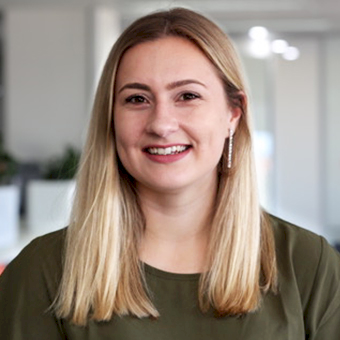 Grace is a journalist across Momentum property and investment brands. Grace joined Momentum Media in 2018, bringing with her a Bachelor of Laws and a Bachelor of Communication (Journalism) from the University of Newcastle. She's passionate about delivering easy to digest information and content relevant to her key audiences and stakeholders.