The Real Estate Institute of Australia (REIA) has looked favourably on the measures handed down in this week's federal budget, welcoming the property and small business focus.
A statement released by the institute acknowledged many of its priority areas had been addressed by the spending statement, "confirming a positive outlook for buyers, sellers, investors and tenants and small business".
Missed the budget highlights? REB has a rundown of the major policies affecting real estate here. 
REIA president Adrian Kelly praised measures for people, property and small business, and noted its support for women and first home buyers.
He said: "Employment growth and jobs creation enabled by personal income and business tax deductions, infrastructure spending and investment in childcare paint an optimistic future, with unemployment falling to 5 per cent in 2021–2022 and under 5 per cent by 2022–2023."
The president had also welcomed the inclusion of full expensing and loss carry-back provisions in the budget, stating that they are helpful for small businesses — "as is the expansion of the Boosting Apprenticeships Program which many agencies have utilised".
He's also reiterated support for the previously announced Housing Package measures, calling them "commendable".
The president had previously called them "a win for women and first home buyers closing in on their deposit gap".
The First Home Super Saver's ceiling being boosted from $30,000 to $50,000 is also something the president stands behind.
"Expansion of this scheme has been a long-standing REIA priority since it was first introduced and is a good taxation incentive which will help more first home buyers enter the market," he commented.
The president also highlighted the benefits associated with the downsizer scheme's reduced age requirement, climate mitigation measures to protect homes, additional investment in social and affordable housing as perks for the property industry over the coming years.
He also touted the "critically important" allocation of more than $160 million over three years to support women and children fleeing domestic and sexual violence — which he said includes the payment of rental bonds.
"Overall, budget 2021 is a strong budget should jobs creation promises become a reality, where we expect property to continue to be a driver of economic activity throughout the pandemic for the near future on the back of incentives announced and the backlog of HomeBuilder commitments," the president concluded.
Will budget measures really realise the Great Australian Dream?
The confidence in key housing policies contained in the federal budget that's held by the REIA is not a sentiment shared by economist Dr Andrew Wilson.
The chief economist at Archistar has expressed he is not convinced that the new first home buyer schemes on offer will have a "significant impact" on the housing market.
"The federal government has announced a number of narrowly targeted budget initiatives that will assist some first home buyers to realise the Great Australian Dream," Dr Wilson said.
"They are, however, unlikely to significantly stem an ongoing decline in activity from this group now suffocating from booming home prices and surging investors, with total activity over the next year set to fall by at least 20 per cent — even with a full uptake of the schemes announced."
The economist highlighted how the new Family Home Guarantee will allow single parents with a maximum annual income of $125,000 to purchase a home with a minimum deposit of 2 per cent but with local market price ceilings — Sydney $700,000, Melbourne $600,000 and Brisbane $475,000.
He argued that "applicants with the maximum income profile will be able to borrow around $500,000 at current interest rates, which will nonetheless leave few options to purchase appropriate family-friendly homes, particularly in Sydney and Melbourne that generate the majority of first home buyers nationally".
Dr Wilson noted that the current median asking price for a two-bedroom unit in Sydney is $615,000, with a three-bedroom at $820,000. In Melbourne, the two-bedroom unit median is $520,000, with three-bedroom unit median asking prices at $585,000. For Brisbane, the two-bedroom unit median is $400,000, with three-bedroom unit median asking prices at $560,000.
"By comparison, the median asking price for a Sydney house is currently $1,297,077, with Melbourne at $869,490 and Brisbane at $568,992, and all clearly still rising strongly," he added.
He holds similar concerns around the New Home Guarantee, which allows first home buyers with a maximum income for couples under $200,000 to secure a new home with a minimum 5 per cent deposit.
The price ceilings for this scheme are $950,000 in Sydney, $850,000 in Melbourne and $650,000 in Brisbane.
Dr Wilson is concerned that the current boom in new house construction will to lead to supply constraints and higher building costs, and "clearly favours those content with outer-suburban fringe living".
"Nonetheless, the big picture is the policy's clear potential for the ongoing economic stimulus provided by the residential construction industry — and that is still a main game in Australia's ongoing COVID recovery," Dr Wilson said.
ABOUT THE AUTHOR
---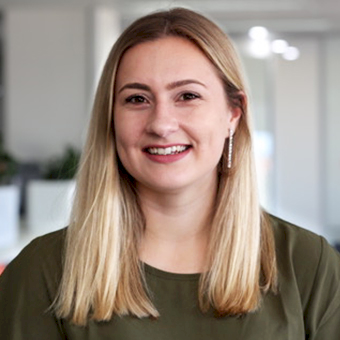 Grace is a journalist across Momentum property and investment brands. Grace joined Momentum Media in 2018, bringing with her a Bachelor of Laws and a Bachelor of Communication (Journalism) from the University of Newcastle. She's passionate about delivering easy to digest information and content relevant to her key audiences and stakeholders.