Addressing network members at the network's Canberra Convention 2021, First National Real Estate's CEO said "when the tide goes out, you get to see who's been swimming naked".
Reflecting on how the real estate group made it through the period of uncertainty for the first time since the event, Mr Ellis said leadership is easy when the tide is high and all is going well.
Noting 2020 and the COVID-19 pandemic as the exact opposite of going well, he took the time to laud the "talented" board of directors he said espouse "the strength of First National".
"Leaders throughout Australia, our governments, businesses and personal lives each had their moment to either shine or be exposed," he began.
"The best example of being exposed was Virgin Australia. The airline failed to address weaknesses in its balance sheet and strategy for several years. By April 2020, it was bankrupt."
While acknowledging that certainty was taken away from the First National group last March, Mr Ellis said "what we needed was clarity, not certainty".
"We had a plan: improve our members' businesses, save the network and emerge stronger. There was no confusion," he said.
Highlighting that he met with board members "virtually, daily", the CEO said decisions were made quickly, without listening to noise or panic.
"That is what is called a moment of truth," Mr Ellis considered, flagging that, together, the board and chief executive made a number of big calls early in the pandemic.
He outlined: "We committed our national performance manager, Ted Piteo, to Zoom meetings that focused on our individual members' balance sheets and cash positions, to assure that clear decision-making was being made and government financial support was being accessed."
Elsewhere, chief operations officer Ed Atkinson "was directed to assure the digital tools members needed to market our brand, products and services — without open homes — were being fully implemented".
According to Mr Ellis, "this is where the network's heavy investment over the five previous years succeeded brilliantly".
At the same time, First National's chief communications officer, Stewart Bunn, was tasked with "assuring members received detailed operational protocols and explanations of government policy in plain English".
The CEO added that the team worked "hand in hand" with their business growth managers "24/7 to assure our members received information before anyone else in the industry".
"Other networks were sharing our material — again, clarity over certainty," reflected the CEO in front of the sold-out convention crowd.
Another measure used to combat the crisis was the targeting of a "business blitz" program.
Mr Ellis said this saw heavy investment into members' businesses for upgrades around technology, shopfronts, marketing and advertising — of which 83 per cent of members participated within.
Continuing, the CEO expressed that COVID had "provided networks and agency owners many opportunities, which they were derelict in their duty as principals and professionals if they didn't take".
"The trauma of 2020 gave the opportunity to you, your business and your teams to rise and shine, and this was evident throughout most of our agencies throughout Australia and New Zealand," he said.
"You navigated the financial distress caused for commercial and residential tenants, and this was under great duress as the Mandatory Code of Conduct was not regulated consistently across the states."
Now, Mr Ellis believes it's "not the time to lose concentration".
He urged network members to take the time to "reset your business and prepare for the future".
ABOUT THE AUTHOR
---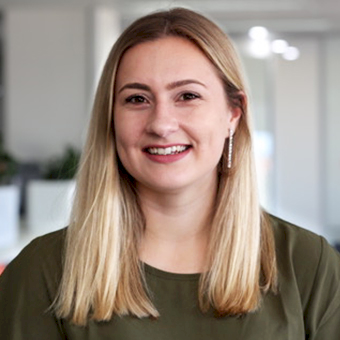 Grace is a journalist across Momentum property and investment brands. Grace joined Momentum Media in 2018, bringing with her a Bachelor of Laws and a Bachelor of Communication (Journalism) from the University of Newcastle. She's passionate about delivering easy to digest information and content relevant to her key audiences and stakeholders.