The CEO of Stone has revealed big plans to grow the network.
Speaking exclusively to REB, Stone's founder, director and CEO, Peter Mumford, has indicated that the franchise group now has plans to not only expand its reach across Australia, but also to enter the New Zealand market by the end of 2021.
With more than 40 offices now in operation, Mr Mumford said the network expects to hit 50 in the next four to five months, with a jump across the ditch definitely on the near horizon.
"We're about to launch into New Zealand," he commented.
"And we're hoping to push more into Victoria later in the year with the appointment of the right person down there to help us grow."
He sees Australia's neighbour "as a great opportunity" for the brand.
While there are nuances to the marketplace that aren't present domestically, Mr Mumford did consider the country as "probably one of the easiest for us to go to".
He said: "It's certainly easier for us to go there than it is to [go] to Perth — it's closer."
With Stone looking to build its presence across both Australia and New Zealand, the CEO indicated that the network has capacity for about 200 offices — citing coverage of "very large territories" in a business model that's flexible enough to have offices encapsulating numerous suburbs.
It's been a positive 12-month period for the business, especially when comparing the current outlook to what was expected of the real estate industry more widely when COVID-19 hit early last year.
Mr Mumford himself has conceded that "no one would have expected it to rebound as quickly as it did from July".
"We put on about five offices through that period, from April to December… We didn't expect to!" he said.
The CEO still classifies Stone as a "small business", even with the speed of onboarding and the plans for growth, but argues the network's plans for growth haven't wavered.
"We're still on the same path," he said, while also hinting at even faster growth in Stone's future.
"As I get older, I've got to do business faster. I'm not going to be on the planet for as long as I would have been in my 30s."
Expressing how "life evolves", Mr Mumford said his journey in real estate so far has seen him "just run with it".
He said: "Each time you learn something a bit more, you go, 'Oh, maybe I can do a bit more. Maybe I can double that next year.'"
It's a thought process that's common in the real estate industry: "I think we look at that as agents when we're growing, too, going, 'I wrote a hundred grand. How would my life be if I wrote 200 [grand]?'
"We don't have an endpoint. It's about how far we can grow this, and then it's about how can we make the consumer have a better experience with us."
For him, this type of growth stems from an aspiration to provide agents with the tools and resources they need to deliver those experiences.
He has previously argued that business leaders, principals and franchisors alike "need to be thinking way down the track, and [working on] how do we make our agents shine more in the consumer's eyes?"
ABOUT THE AUTHOR
---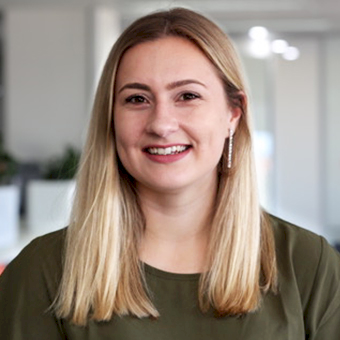 Grace is a journalist across Momentum property and investment brands. Grace joined Momentum Media in 2018, bringing with her a Bachelor of Laws and a Bachelor of Communication (Journalism) from the University of Newcastle. She's passionate about delivering easy to digest information and content relevant to her key audiences and stakeholders.