Within two to three years, Stone Real Estate will be a well-known brand in Victoria with a solid presence across the state, according to the network's newest recruit.
Stone Real Estate has announced the appointment of a Victorian head of franchise to the business, Ciaron Fitzpatrick, who will be focused on growth.
Stone CEO, director and founder Peter Mumford had previously alluded to an expansion into Victoria, when he told REB back in June that the brand was "hoping to push more into Victoria later in the year with the appointment of the right person down there to help us grow". 
In conversation with REB, Mr Fitzpatrick said, in some respects, Victoria is a "blank canvas" for the brand — despite being the second-biggest real estate market in Australia.
"We are going to be quite ambitious with our growth," he said.
As of right now, Stone has just one office in Victoria — on the Mornington Peninsula — which it opened in November 2018 with Lauren Wild at the helm. 
But according to Mr Fitzpatrick, in just two to three years' time, Stone will be "a well-known brand" with a "solid presence".
"We've got great ambitions to be a huge success," he added.
Of his decision to join Stone, Mr Fitzpatrick said "from afar, I knew Stone as being a little bit different — I'll use the term entrepreneurial".
Acknowledging, too, that the group has been growing at a rapid rate, the new head of franchise said it made him think "they are doing something right. And I had to be a part of it."
Before he officially kicks into growth mode, the recruit said his immediate priority is understanding the Melbourne and regional Victorian landscape "in a deeper sense".
"While I've got a pretty good knowledge, there's nothing like looking at data — coming from that background," he said.
From his perspective, "without data, you're behind the eight ball".
And with the belief that data is essential for the review and identification of opportunities for Stone, Mr Fitzpatrick said he's already been impressed by the systems in place to support such growth.  
"One of the things with Stone that blew me away was they have got systems or information that helps me quickly identify those opportunities and real data, live data, weekly data, to understand agency and agent performance," he outlined.
Mr Fitzpatrick joins the network from CoreLogic, where he was the state manager for Victoria and Tasmania.
Among other real estate roles, he's had a stint as an operations manager with hockingstuart, worked as a senior trainer with the Real Estate Institute of Victoria, and worked with Consumer Affairs Victoria in a senior conciliator capacity.
While some people would be concerned about kicking off a new role in the middle of the pandemic, the executive instead sees it as an advantage.
"It's a good time," he said.
"It's about relationships. Just because we're in lockdown, doesn't stop me from picking up the phone and talking to people or arranging Zoom meetings, because just like an agent — I've got the same set of rules that apply. I can't go out, they can't go out. So, I don't see there's any barriers."
From his perspective, agents in lockdown are evaluating their next move: "Whether they need to review what they're doing — with an existing franchise or somewhere else, or whether they're a second or third-tier agent — they're assessing what's best for their future.
"Because they've got the time to evaluate that and really drill down to understand what their future looks like."
ABOUT THE AUTHOR
---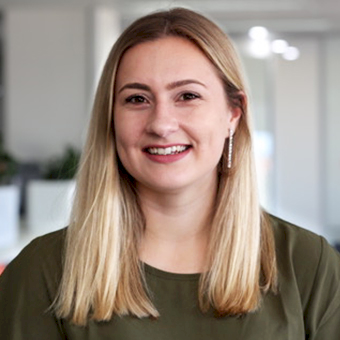 Grace is a journalist across Momentum property and investment brands. Grace joined Momentum Media in 2018, bringing with her a Bachelor of Laws and a Bachelor of Communication (Journalism) from the University of Newcastle. She's passionate about delivering easy to digest information and content relevant to her key audiences and stakeholders.