Real estate trainers, simplicity succeeds!
Blogger: Geoff Baldwin, director, RE/MAX WA
If you promoted to salespeople to attend 'A detailed presentation on the intricacies and complexities of maximizing results through applying strategic formulas' my bet is you'd be talking to a room full of empty chairs.
Let's face it; there isn't an avalanche of rocket scientists changing careers to real estate. Don't get me wrong, I'm proud to be a salesperson but the "smarts" it takes to succeed at this job are not about intricate formulas or wordy white papers.
I've little doubt that simplicity is the critical component in effective training yet so many trainers still try to impress with their knowledge, detail and verbosity and are frustrated that their attendees are not able to assimilate or convert their teachings into results.
One thing I learned early in my former career as an SAS soldier was that when faced with a "challenging situation" that required immediate action, the less words used in motivating a response the better chance of a "happy" outcome. Although it may easily be argued that real estate is not about a life or death I remain of the firm belief that when it comes to training content the same principals apply.
Let's face it, for the main part real estate people attend training with one overriding motivation, that is to improve their performance and boost their pay packet.
Some will argue it is about improving lifestyle, saving time and a host of other fluffy distractions however I've found that, when the rubber hits the road, it's about more sales and more dollars. For those who would disagree, I'd make the points that I haven't seen too many lifestyles improve without a decent bank balance and having a bunch of extra time with no money to spend isn't on the dream list of too many people I've worked with in real estate.
In 2001 when I was appointed CEO of major franchise group in Western Australia I inherited a training system that consisted of volumes of manuals each about as thick as a paving brick and about as easy to absorb. They were immediately replaced with a simple set of systems and structures totally focused on empowering our franchisees, salespeople, property managers and admin staff to maximize their performances. Easy to understand and follow, step by step processes that enabled attendees to implement actions, measure results and importantly, to enjoy their work. Within 18 months the overall performance of that group increased by 43 percent.
Today, when developing training modules my recommendations are to ensure:
1. Simplicity - Take every possible step to avoid complexity and to ensure every attendee will achieve maximum assimilation and walk out with new skills and the confidence that they can put them into immediate action.
2. Systemised - Wherever possible present new skills as a system or at least as a stepped process. Rather than serving up a stew of information, people will always friend it easier to learn and follow if training is broken down to bite sized, tasty portions that leave them hungry for the next spoonful.
3. Success Oriented – Before and during training, the secret is to show the rewards that can come out of applying what is being taught. This can be achieved by providing real life examples, testimonials and improvement in results by previous attendees. It is also a great reality check for the trainer as to what tangible value the module will actually provide.
It is not the complexity or amount of intelligent content of a presentation; it is the level of results achieved by those who invest time to fill the seats at your events or workshops that is the true measure of effective training. Simplicity succeeds!
ABOUT THE AUTHOR
---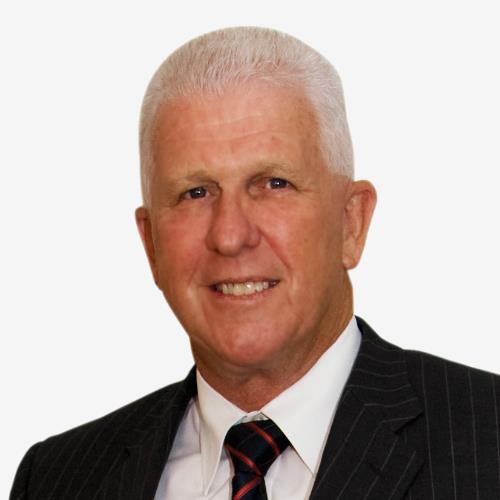 Since kicking off his real estate career in 1987, Geoff Baldwin has achieved success at the highest level in sales, management, multi-office ownership and as a group CEO. He is a licensed agent, auctioneer, respected trainer and a widely published and quoted industry spokesperson. Geoff is the regional owner and managing director of RE/MAX in Western Australia, which he purchased in 2009 and currently ranks as WA's fastest growing group.