Mastering the ideal week
Blogger: Michael Sheargold, founder and CEO, Real Estate Results Network
When I talk productivity with coaching clients, I remind them of my favourite time management quote – "It's not the hours you put in that count… it's what you put into the hours."
So if you're ready to simplify your life, improve your decision-making and enhance your productivity… then an ideal week upgrade is the order of the day.
Let's go through some background to help you implement or reignite your ideal week.
I'm sure you've heard of the 80:20 rule. It's the basis of you getting focused on your dollar-productive activities. Basically, 20 per cent of all your potential activities drive a massive 80 per cent of the results you achieve. Now the challenge is getting caught "majoring in the minors" versus focusing on what will make the biggest difference.
With that background, you need to master four key activities in the business…
Generating – Creating a great listing lead flow

Pipeline management – Nurturing potential sellers before listing

Listing – Winning more than your fair share of business

Selling – Investing in the right strategies to achieve great results
Unfortunately, there's a romance that happens in the business where you become busy selling what you've listed and stop generating leads into your pipeline! This forces you into what I call the real estate rollercoaster – it's frustrating and emotionally draining if a great month is followed by a lousy one.
The purpose of an ideal week is not to make your life harder, it's designed to improve your daily and weekly priorities.
Here are a few key tips on implementation…
1. The simplest ideal week I've recommended and seen in action working brilliantly is you're in the office in the morning and the marketplace in the afternoon.
2. Look at your week in terms of time blocks – I like these to be at least one- to two-hour blocks. A mistake I see loads of agents make is they break up their day into 15-minute time blocks – that will just stress you out!
3. You must put your four key activities in first (not last). Identify your generating and pipeline time, then flow in time blocks for your listing and seeling time. Once you've put this in place, then you can flow other activities into your week.
4. It's important to remember balance – many agents keep their ideal week just to business, but when you add key activities that give you balance, then you'll find more fulfilment in every week.
5. The good news is that in four to six weeks' time, your focus and productivity will kick to a new level. The reason I share this is because too often I see agents "try" an ideal week for a week or two, but rarely will you see the big benefits in the first couple of weeks.
6. Until you develop your new ideal week habits, you will need to apply discipline. You're replacing or upgrading your workstyle, so that means changing some habits.
7. I have a 75 per cent rule with an ideal week. That means, if you're week turns out to be 75 per cent-plus like your ideal week benchmark, then you get a huge coaching thumbs up!
8. My final point is to be gentle with yourself and apply a simple but important philosophy… Never let perfect get in the way of better.
Ultimately, the more you're on track to achieving your goals the more enjoyment you'll have, the better results you'll produce for clients and you'll gain a better return of your time invested in the business.
Enjoy putting these strategies in action.
ABOUT THE AUTHOR
---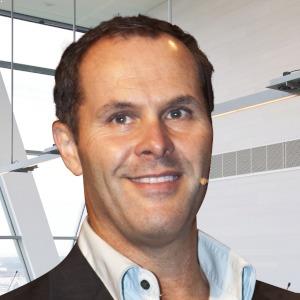 Michael Sheargold is Australia's leading business performance and real estate success coach who is a two-time finalist in the Industry Thought Leader category at the Real Estate Business Awards. He has delivered more than 6,000 coaching sessions across two decades to some of Australia's most successful business leaders. Michael Sheargold regularly holds high-quality coaching events. Please click here for details. In 2005, Michael launched the Real Estate Results Network, the largest network of independent real estate agencies across Australia and New Zealand.