So often I hear from colleagues that they are simply too busy and too in demand to find the balance in their lives to stop and smell the roses, so to speak.
Too busy to take a good holiday, too busy to have a few days off and too busy to spend time with family, and so the excuses keep piling up because they love what they do so much and they can't let their clients down because their clients love them so much and nobody else can do what I do etc...sound familiar?
This is the real conundrum: having a passion for what you do professionally but missing out on the passion for all the other things in life is living a very shallow life. Time ticks away and you don't get it back. There are 24 hours in a day, seven days in a week and every day you and your kids get older, every day there are critical moments in your family's lives but you are missing them because you love your work so much. Give me a break! Maybe it's your ego talking, your greed taking control, or is it simply that you don't know what else to do or how to change to find that balance?
Burnout is a common problem in the real estate industry and it's usually due to people not wanting to miss out on anything or any opportunity - it's your "precious". We are taught to never miss an opportunity, so therefore we keep working since opportunities never stop appearing when we are on our game. But opportunities like experiences come in many packages, and your professional life is just one of them.
I learnt very early on in my career that without a clear focus on my family, my health and fitness, my personal growth and my care for my fellow man then my professional life was very shallow and had little meaning beyond my ego. The opportunities for experiencing life in its fullest are not something you want to leave till you are old and retired. Life is the now, it's both the little and big experiences that happen when you open yourself to choosing a life/work balance.
The choice is up to you and no one else can make it for you. However, I can assure you waiting to be successful in business before you enjoy that success and get the balance is a pointless exercise because you might not even get there! On another level, it is often counterproductive to optimum performance due to resentment and burnout.
No one can be at the top of their game all of the time, everyone needs time out and time to recharge, to refocus, to reinvent and to renew. Super successful people and survivors of adversity have many things in common and what I have learnt from these people is that they have an understanding of the 5Cs:
1. CONTROL. They are in control of their lives, they are surrounded by people on their side and who enhance their lives, and this keeps them focused.
2. COMMITMENT. They are committed to living a full life and committed to each goal, task, experience or focus. They understand what is really important to achieve happiness.
3. CHALLENGES. They always have challenges in their lives. They choose these to keep them stimulated and they are always learning and experiencing new things along the way.
4. COMMUNICATION. They are very effective communicators and have clarity of vision and understand when to say 'yes' for the success path and 'no' for the happiness path.
5. CONNECTIVITY. They are connected to their own being, their loved ones, their colleagues, their community and the world we live in.
They understand their 'why' - the why they do what they do and not someone else's view of why they do what they do. They are clear on their business and personal goals and they allocate time to achieve them all. They plan ahead for things such as school plays, homework times, special occasions, big and small getaways, learning, and they take the time to care for themselves. They turn their phones off at appropriate times and make it a habit to appreciate those around them. These are simple little non-negotiable strategies and structures in their lives that provide clarity of purpose and fulfillment of objectives across all aspects of their lives and not just work.

Success leaves clues but as often is the case, it seems that many people want to learn the hard way for themselves. If you don't, then hopefully these tips can help you on your journey.


ABOUT THE AUTHOR
---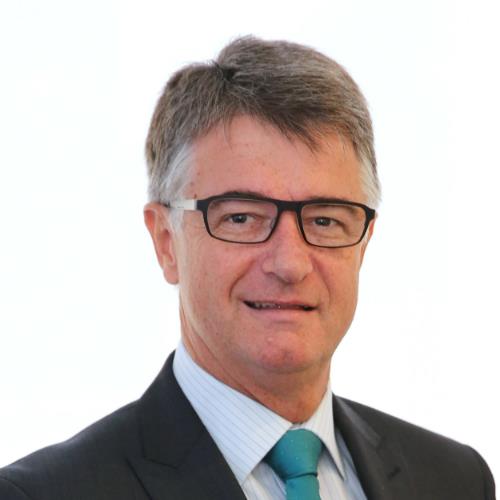 John commenced his career in real estate in 1977 with a very simple philosophy - to establish business relationships built on trust. In 1991 John and his wife Ann extended this philosophy to establish Cunninghams Property as the most respected team of estate agents on Sydney's Northern Beaches.