Every successful business faces an unspoken tipping point. For a real estate business, that point comes when it hires its eleventh employee.
Up to employee number 10, the business has the charm and ease of a corner store. There is attention to detail. Customers can call in and be greeted by name. 
Almost everyone knows and remembers what is happening on every deal. It is the business that clients love because they feel special.
And then the business hires its eleventh staff member.
People are busy because the business is growing but cannot know what is happening on every case. Those details somehow get lost in the cracks between clients, only to be jogged when a valued client expresses frustration over the outcome. And that frustration is sure to grow as that valued client is asked for their name… again… and again.
Keeping the charm of the corner store with the scalability of a growing business is reliant on one thing: systems.
The importance of a name… The first time
A successful real estate business is built on names and relationships, but our industry remains attached to its archaic roots. A well-developed business with a property management arm may need to enter a client's name in five or six different systems, including property management systems, trust account management systems, sales databases, email databases, and so on. Every additional entry takes valuable time away from the business of helping clients; or, if you have a dedicated administration team, that is extra time taken from supporting the business of helping clients.
It is a labour-intensive exercise more in line with being a corner store, but is unsustainable for a growing business.
The technological opportunity
There is a blindingly obvious gap in the market for a software developer to corner the real estate market. Cloud technologies offer a structure that all real estate professionals should love for their simplicity – access to all information and systems while on the road, so you spend more time with clients and less in front of a desktop computer.
Some systems are readily available. We have moved towards cloud-based systems because it is scalable for a larger platform and allows our agents to be where we want them to be: in front of clients. But there is still a long way to go – and it is up to everyone in the industry to push for a solid solution.
The business opportunity
Put simply, if you want your business to grow, you need to start thinking about scalable systems from day one.
In some cases, this means centralised administration and marketing or other areas of specialisation. In others, it may mean accepting a lower rate of return from your front line – as they type in the same valued name, over and over again. (You may have guessed: I'm not a fan.)
But set up right, they can be the making of a solid, growing business.
We started developing our systems early. We started in 2010 with only four employees but began the task of developing our internal systems with a view to the future.
We now have almost 80 employees and are set to open our fourth office. Given the rate of growth, we have focused on new recruits from other fields. This has brought our systems into sharp focus – they are the backbone to what we do but also the support for our agents in the field, old and new.
We have also completed systems for every division: sales, property management, marketing, administration. Each of these is aimed at providing a consistent standard – and we like to think that is a high standard. They are the systems that will help us grow into the future, as long as we keep our focus squarely on providing market-leading service.
ABOUT THE AUTHOR
---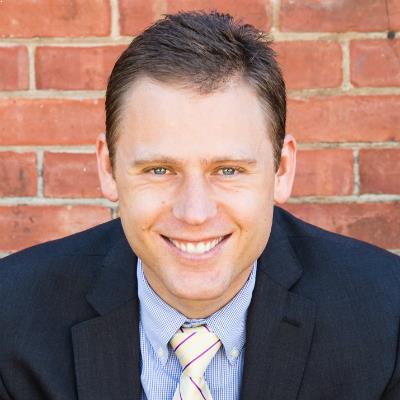 Phil Harris has been in real estate for 12 years and is the only South Australian to be recognised by the Real Estate Institute as the state's top sales person, and as the state's best auctioneer at the Golden Gavel Auctioneering Championships. He opened Harris Real Estate in 2010 with only five staff. The company now employs more than 50 people and is recognised as one of the country's fastest-growing agencies. Phil is dedicated to ongoing professional education to boost the calibre of the industry and to ensure the success of his business.