If you're a young Australian real estate agent, hold on tight – you're about to experience one of the most promising times to build your business.
The best are already on the right track. They aren't just looking for transactions, they are looking for growth, they are looking to learn, and they are looking to be even better with every passing day.
But our industry is going through a pivotal time of generational change. According to census data, we calculate there will be roughly 3,000 fewer senior agents in the next five years.
If you look around, you can see this changing of the guard happening. Established agency heads are rightly looking at retiring to enjoy the benefits of their hard work – and this gives our up-and-coming professional the ideal opportunity to grow and establish themselves. The numbers don't lie: the next five years are the best time to build a long-term career.
Develop your brand
There is a clear way of establishing a quality brand in this market: focus on who you are, and do it exceptionally well. It's an approach that is best seen through the eyes of clients. After all, if they don't believe in your brand, who will?
So keep it simple: one conversation with one person at one time.
It is only by focusing on individual needs that you are likely to form meaningful client relationships that will stand the test of time. This will deliver results, but also deliver a very human interaction. It is what clients want, and why they will come back to you. That focus will also bring out the best results in negotiations from all sides, without compromising your personal brand. Everyone wins, and you have established yourself with vendors and purchasers who will return to you – because it is you, and you have earned their trust.
Don't forget the data
A personal brand is your mark on the market, but it is made up of thousands of interactions every year over the decades you will be in the industry. Capturing the benefit of those interactions is vital for long-term success.
Building a long-term database is essential but also tricky. There are questions about how you capture that information in a framework that is adapting to constantly-changing technology. There are also questions about how well your database works. Is it a listing of names that sits there waiting for an insight or to be dumped for letterboxing? Or is it a living, breathing tool that tells you about dates of significance to the people it reflects, a way of turning contacts into fans?
Your database is an external memory that allows your brand – made up by one conversation at a time – to shine.
Don't forget the human
Real estate is a very human industry. Although processes can be formalised, our best interactions remain those that are most valued.
As we see this generational change leave the sector with a 27 per cent fall in senior ranks, the emphasis is on the up-and-comers to commit to high levels of service. We need to commit to being completely transparent – especially in a field that often lags in terms of consumer trust – and this will be increasingly important during this change.
Our clients have less time, so we need to impress them whenever we meet, whenever we talk. Being honest and transparent lays the foundation for long-term productive relationships.
That especially extends to pricing: be transparent, offer and encourage price guides. Wasting a potential purchaser's time with an absent or misguided price guide angers busy people – and busy people have extensive networks where your name will be mentioned. It really isn't a difficult equation, but it's one many are still struggling with.
The next five years
The real estate sector and its clients will see massive change over the next five years as some of the industry's big names take a back seat. We will all struggle with this as the 3,000 fewer faces throw more work to the next generation.
But being part of that next generation offers some a chance to build a long-term successful career in the industry.
There is good news: those who want to succeed are best positioned by being themselves. But only if they are prepared to be the best they can be.
ABOUT THE AUTHOR
---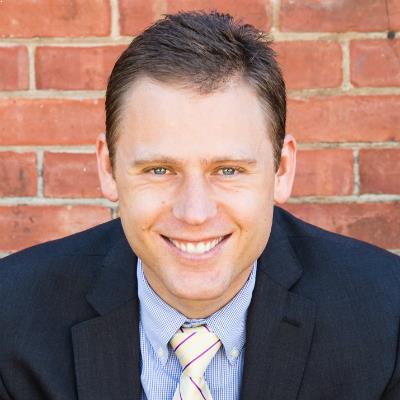 Phil Harris has been in real estate for 12 years and is the only South Australian to be recognised by the Real Estate Institute as the state's top sales person, and as the state's best auctioneer at the Golden Gavel Auctioneering Championships. He opened Harris Real Estate in 2010 with only five staff. The company now employs more than 50 people and is recognised as one of the country's fastest-growing agencies. Phil is dedicated to ongoing professional education to boost the calibre of the industry and to ensure the success of his business.