I strongly believe that one of the most important things about your business is to have clarity around your values - what do you and your organisation stand for?
I get to work with many businesses and often see frustrations from a sales manager's point of view and from an owner's point of view about why the team does not seem to really get what is truly important to the organisation. The reality is that wherever there's frustration and challenge within your real estate business, it's usually because either your people are not clear about what they are aiming to achieve or, worse, management is not clear about what the goals really are.
Your business values represent your entire ethos, the culture of your organisation and if you don't have clarity around what those values look like it is difficult for people to adopt them. The great thing about values is that in the absence of any other policies, procedures or ways of doing things, they become the guiding rules for people to make better decisions that are in line with the company's goals and aspirations.
At the Josh Phegan Company, several values are really important for our organisation to achieve its potential.  Firstly, we believe in people and their dreams. We understand that for people to perform at their very best, it's absolutely essential that we understand what drives them.  Human beings are a funny bunch – if we have our own goals sorted we often expect others do too, but that's not always true. We will also sometimes lack motivation or clarity about our goals, that's life. I've worked in plenty of places where people had no goals or ideas about what they want and that's made worse if the business leader only concentrates on the salespeople and not the receptionist or property management team to ensure everyone has individual and personal goals. How can everyone feel fully engaged with your organisation in this scenario?
One of the great roles you have as a business leader is the opportunity to really mentor and "tormentor" your people to achieve their potential. 
From our key value, we have a system for helping our people to fulfil their dreams. We ensure they have a goal list, a lessons learned list and their list of achievements readily accessible on their mobile phone so at any time they can read these and actively pursue them.
Another major value of ours is that we innovate and constantly improve. This is vital because we all understand that if there's a better way, we want to strive for it. Encouraging innovation can really engage everyone in your team.
Every month at our team meet we actually say "imagine if…" and it helps boost our thinking of ways to improve the vision and it encourages everyone to ensure that we've got the right things in the right play at the right time. 
Another value is that we renew our energy. I've realised that in the real estate industry, until you've lived out a season, you won't really know what it's actually like to live a year in our industry.  What's the boom market like?  What's the bust market like and how do you ensure you keep a consistent, positive emotional focus and outcome?
We live out this value through target renewal by planning when we will take holidays during the year and how we can keep physically healthy and fit. I know that if I feel good I perform better so I encourage others to be achieving personal goals in many areas of their lives. 
Another great value we have is shaping how we use our time and space to perform at our best. A truly flexible working environment may mean you work outside the office or manage your own start or finish times to be productive.
These are just examples of values but you can readily see how they help us to guide our decision making. You could speak to anyone in our company and I guarantee you that they'll know our values.
We make sure of this in a few ways. Everybody gets our quarterly planning document, a simple two-pager that lists all of our values upfront. Also, every Thursday everybody gets our '15 five' survey (at www.15five.com.)  It's an easy tool we use to briefly survey our people about their significant achievements this week and areas for improvement. It helps me to identify anyone that has lived our values throughout the course of the week. 
This builds a dynamic team environment. We can recognise talent and it means everyone single knows and is committed to our values. 
If you're ready to take life to the next step, you must be clear about your values. If your values are misaligned then fix the cause, not the symptom. Everyone must be aligned and have a guiding set of principles to help them to make better decisions within and for your business.
ABOUT THE AUTHOR
---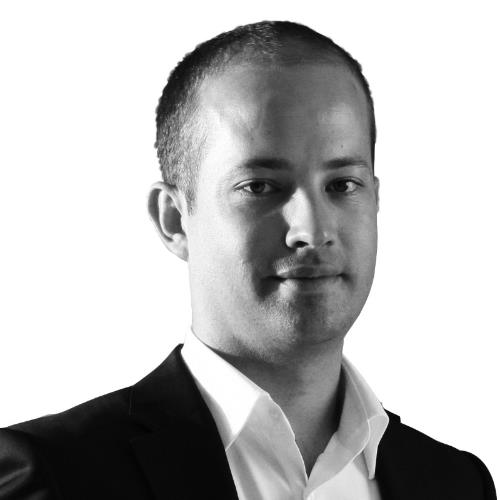 Josh Phegan is a high-performance real estate speaker, trainer and coach to some of the best agents and agencies around the world.
This year he has more than 200 speaking engagements in Australia, New Zealand and the United Kingdom.
Josh coaches more than 180 agents, with his top client writing a staggering $4.7 million in fees. More than 60 per cent of his clients write in excess of $600,000.
He is the producer behind the Rapid Focus and Head Strong audio series and has his online Josh Phegan Membership program.
Josh also works with independent and leading brands at training and boardroom levels as well as hosting public events.