With the current review of the conveyancing (sale of land) regulations in NSW underway, the issue of 'material fact' and its implications on the real estate industry is now in the spotlight.
This is not just an issue for NSW, as the Consumer Act (previously the Trade Practices Act), which falls under federal law, is another area where material fact comes under the guise of misleading and deceptive conduct and action can be taken against agents.
As with most things legal, if one state makes a change then others will follow, and this issue is one that needs some serious attention considering the implications it has on agency practice.
So let's take a look at where your exposure lies and how easy a target you may be.
The lack of a proper definition of material fact has in general led to a very confusing situation. Currently it is left up to the unwitting agent to make the call on whether a 'fact' is actually a relevant fact, hearsay, or something that would in some way materially impact on a buyer's decision to purchase a property or impact on the price they would be prepared to pay. 
This then leads to the question….When do you disclose a material fact? Is it to everyone who makes an enquiry or only to those who express a serious interest in buying? At what point does interest become serious interest? What happens at auction when somebody just turns up having never enquired, let alone met you at the property and registers, bids and buys? Where does your obligation lie, do you announce the material fact at the auction or only to each registered bidder?
I could go on and on here but none of these questions have definitive answers. It's all left to the agent to make the call and this is where we are really exposed and where opportunistic buyers and their lawyers can have a go.
Until we can have these issues clarified we run the risk everyday of unwittingly exposing ourselves to action being taken against us, no matter how diligent we are in having a transparent policy on material fact in our businesses.
In discussions this week with REINSW's CEO Tim McKibbin, it was revealed that NSW has the perfect opportunity to sort this out with the review of the conveyancing regulations.
REINSW would like to see the ambiguity surrounding 'material fact' in section 52 (1) of the Property, Stock and Business Agents Act 2002 resolved.
Mr McKibbin said that REINSW is seeking a very simple solution to the issue, which revolves around the following three points.
a) Clarity – a definition of 'material fact' that agents and consumers can apply in the field, currently no definition exists;
b) Consistency – currently only an agent must make these disclosures and not the vendor or the vendor's solicitor. This inconsistency does not provide for effective consumer protection in this area and puts the agent's duty to the vendor in conflict with his/her statutory duty;
c) Certainty – there is no prescribed way to make disclosures of material facts (written/verbal – how and when), the obvious place is the contract for sale.
REINSW believes the correct place for such disclosure, once such facts have some definition around them, is the actual legal sales agreement.
We can only hope that this ambiguous and potentially dangerous situation can be resolved for the betterment of all concerned.
ABOUT THE AUTHOR
---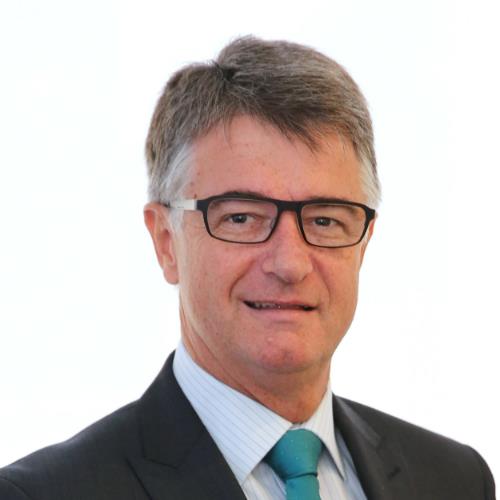 John commenced his career in real estate in 1977 with a very simple philosophy - to establish business relationships built on trust. In 1991 John and his wife Ann extended this philosophy to establish Cunninghams Property as the most respected team of estate agents on Sydney's Northern Beaches.