Thinking about renovating your home is an exciting prospect! After two years in our house, my fiancé Tom and I are starting to plan and prioritise our renovation ideas… but before jumping into the world of takeaway dinners and cold showers, I can't help but think about what's happening right now in the market and if renovating a property in this current market is necessarily the best option
With the influx of home improvement shows hitting the screens, making things look so easy and keeping renovating front of mind for everyone, it seems so many of us are in the same boat. We're all getting excited about bringing individuality to our home! With apps like Houzz, Pintrest and Instagram, which can provide amazing inspiration, it's no wonder you can get ahead of yourself and start dreaming about how you would extend or change up your property… well before you are ready to start.
It's is not just homeowners with the renovation bug… buyer confidence is up, interest rates are still on hold, and there is a constant stream of buyers coming into the market looking for their own 'renovator's delight' to tackle. They too are swept up in the romance of putting their own touches on their new home. This is a significant trend right now which is hard to ignore.
For property owners with a house in this key market segment, this trend provides some fantastic opportunities to think about…
I am a textbook example. We are so excited about renovating, that I have been 'pinning' and saving ideas to my Houzz 'lookbook' for over a year now… but looking at the current market trends it seems crazy not to step back for a minute and spend some time exploring the opportunity of potentially selling, instead of renovating, to capitalise on this buyer demand.
At Toop&Toop we are seeing clients achieve premium prices for homes that need updating. In some cases, these properties are achieving $40,000-$200,000 over their reserve. If you compare properties in this hot area of the market to brand new, fully renovated homes, you can see that new homes are proving to be extremely good value for buyers in comparison.
As real estate agents, we can help by appraising your property and giving you some insight into what we believe your property could achieve in the current market. Then if you do some research and look at what you could buy with the combined resources of strong market values and your budgeted renovation costs, you may be surprised to find a house that already fits your criteria, one you could start enjoying straight away and also stand to benefit financially in the long run.
DIY is so heavily promoted through websites, apps, reality TV and with the likes of Bunnings and Mitre 10 jumping in to provide education in-store, it's no wonder almost 7 in 10 Australian homeowners are planning to renovate in the next 12 months.
But for property owners, the big question is… does your opportunity lie in the renovation of your home, or does it lie in a sales strategy built on the momentum of the DIY movement?
ABOUT THE AUTHOR
---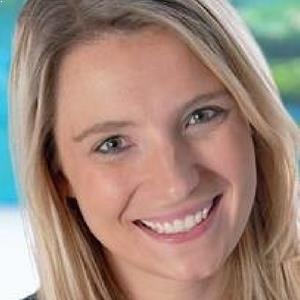 After attending Geelong Grammar in Victoria, Genevieve went on to attain a Bachelor of Business, specialising in marketing at Monash University in Melbourne. Graduating in 2007, Genevieve came back to Adelaide and worked for the family business for two years. Beginning on reception, she worked her way through all facets of the business. In 2010, Genevieve made the decision to gain international market experience and moved to the UK, where she worked as a buyer's agent in London and then in sponsorship and advertising at the Institute of Chartered Accountants England and Wales. Genevieve returned to Toop&Toop in 2012 and is now general manager of sales and marketing. Toop&Toop Real Estate is South Australia's largest family-owned residential agency, specialising in the premium market.