The New Year has been and gone and so have many resolutions.
When it comes to business goals, it's easy to stray off course and before you know it, your goal of listing and selling more properties for higher prices is an insurmountable task.
That's why it's important to analyse your strategic direction now, when there's still 11 months of the year to succeed.
The best place to start is with the 'big three' concept, which is where you map out your top three business priorities for the year ahead.
A quick and easy goal might be growing and managing your sales team for greater productivity and profit.
But many directors set their expectations much higher, with goals such as buying out a competitor or establishing renewable income through the introduction of a property management department.
When you start you need to ensure you know the size of the pie.
How many listings and sales have you had? At what price? What fee do you charge? What suburbs make up your core market and secondary market? What trends are happening in those markets?
The key is to do your homework and know your numbers – because it's impossible to improve elements you can't measure.
A lot of directors I mentor are not only focused on growing their core market – suburbs where a high volume of stock turns over regularly and for good average sale prices – but their secondary market.
Secondary markets may have lower turnover but they usually have a higher average sale price.
To achieve this growth you need to ensure you have consistent marketing.
Rather than leaving marketing up to individual agents, many directors are now adopting a holistic philosophy where marketing is done at an agency level.
Many have employed a marketing assistant who coordinates what marketing material goes out and when.
To build and keep momentum in the market, it's important to develop core material that addresses common vendor concerns quickly and keeps them on track for selling their property.
Chief messages could include, 'Why February is the new spring' or 'Now that we're in spring, when is the best time to sell?'
You also need to increase your database, talk to people you know and spread your name, face and brand to potential clients.
One fun way to do this is to offer your services at the local school fete or to donate funds to the school, thus adding all of the parents to your database.
It's also critically important to performance manage and improve your sales team's figures.
That might mean an agent hiring an assistant to handle paperwork so they have more time to focus on listing and selling.
Another simple way to boost profit by 10 per cent is to train your agents to say their fee is X amount 'plus GST'.
I also urge directors to remember the power of recruitment.
It's important to retain and develop your existing agents but it's also important to attract the top agents from other agencies to work for you.
To do this, it's essential that you list more and put up more signboards, and sell more and put up more sold stickers, to position yourself as a market leader in the eyes of your competition.
Also, build relationships with other agents by attending open homes and industry events, and train and develop your own agents as proof of your ability to succeed.
Inevitably, you're going to go off course at some point during the year so it's vital you catch yourself quickly, rectify the issue and move on.
I coach my clients to review their goals and progress at least weekly, and even daily when it comes to finance matters.
To help you stay on track or get back on the right path, agents could seek advice from a trusted mentor, remain clear on what your goals are and have a penalty system for not meeting targets or completing tasks.
Fingers crossed you don't accumulate too many penalty points.
ABOUT THE AUTHOR
---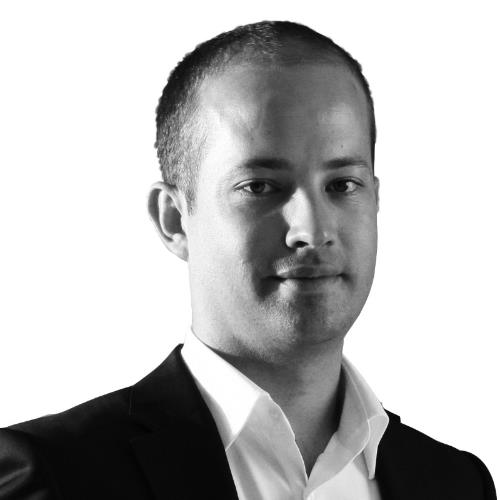 Josh Phegan is a high-performance real estate speaker, trainer and coach to some of the best agents and agencies around the world.
This year he has more than 200 speaking engagements in Australia, New Zealand and the United Kingdom.
Josh coaches more than 180 agents, with his top client writing a staggering $4.7 million in fees. More than 60 per cent of his clients write in excess of $600,000.
He is the producer behind the Rapid Focus and Head Strong audio series and has his online Josh Phegan Membership program.
Josh also works with independent and leading brands at training and boardroom levels as well as hosting public events.