Running a small business has many challenges, but with sound business planning, good risk management, an understanding of your market and great staff, your chance of success becomes considerably greater.
The longer your business is successful, the easier things get – until it's time to plan for your successor. As much as you'd hate to admit it you can't keep running your business forever, no matter how successful it is. In fact, when you're riding high you'll be presented with a totally new challenge: making sure your business will succeed without you.
A dirty word (or two) for many people, succession planning is a necessity for anyone who runs a business. When you're elbows deep in the day-to-day running of your mini-empire, it can be difficult to decide on the future of your enterprise.
This is something too many business owners fail to consider.
Indeed, research by the Cameron Research Group has found that 89 per cent of small business owners don't have a documented succession plan.
There are many reasons why you may decide to leave your business, whether through retirement, family succession or unplanned events such as long-term illness or injury. Not having a business succession plan puts you at risk of leaving it vulnerable.
So what do you do?
First, sit down, have a cuppa and lament/celebrate the fact that your business has been a success and you're in a position to hand over the reins.
Now you've let it sink in, take some time to develop a succession plan that will help you and your successor transition the business seamlessly.
1. Work out what is required before who is required
Before you even consider your successor, think about what is required of your role. What competencies does the role require, what skills and qualities? Start putting these ideas down in a succession planning document (the templates at business.gov.au are a great resource to help you) well before you're in a position to look for a successor, and make sure you keep the document dynamic. The world of business can change very quickly; being mindful of this will help you adapt the requirements for your replacement and to take into consideration changes in the market, organisation strategy and the like.
2. Tell everybody
Now that you've made the decision to leave your business and have worked out what is required of the role, make sure you let everyone involved know about it and be transparent about your reasons. Make no mistake, what you're doing will have huge ramifications for staff and stakeholders alike. Many business owners fail to engage those who need to know early enough, which makes it difficult for people to come to terms with the change and, worse, get on board with it.
3. Find the who
Once you've worked out what is required of your successor and told everyone about your plans, you need to get down to the business of finding the right person. While it may seem like the next senior person is a certainty for the job, you need to be mindful of the criteria you've established and match them accordingly. Don't be afraid to cast your net farther afield or to look to others inside your organisation.
Looking outside the next tier of management will help you gain a better understanding of the depth or shallowness of your company's talent pool and can help you assess if you need to search for external candidates. Remember, not all businesses are equipped with people who can lead them. Stick to your role requirements and if the right person doesn't exist in your company, look elsewhere. Think about hiring a consultant to help you.
4. Test your shortlist
The adage "practice makes perfect" doesn't just refer to your golf swing. Once you've narrowed your search for a successor down to a shortlist, give each candidate a stress test simulation. Placing them in an intense workplace simulation will help you measure their ability to perform against your initial role criteria. From an internal perspective, a stress test will help you gauge which staff member is best placed to handle a crisis in a short-term, medium-term or long-term situation. Remember, you may find that different people excel in different situations.
Think about who you could hand the reins over to straight away should you need to, and who you know will be able to do the job in the medium to long term with the right coaching and development. The results will give you a better understanding of the time frame needed to ensure a smooth transition.
5. Coaching the Chosen One
Unfortunately, this is the most neglected step of any succession plan and can have far-reaching consequences for the health of your business. Once you've found your successor it is vital that you spend enough time coaching them and showing them the ropes of the new role. The more time they can spend with you, the better. It's also important to ensure they are surrounded by a good team of coaches, mentors and advisers once you've gone.
Spend some time with other leaders in your business and discuss how they will help the "new you" find their feet in the role. Creating a setting that is as comfortable as possible will help them slip into your shoes easily and efficiently, guaranteeing the future success of your business.
ABOUT THE AUTHOR
---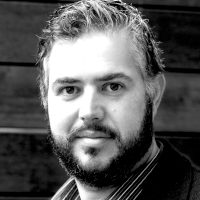 Edward is a content expert at the Know Risk Network. He has enjoyed navigating the risks associated with the twists and turns of a varied career in communications in a number of different industries, including the community sector, government and the finance industry.
Edward uses his unique understanding of the risks associated with life and its vicissitudes to help consumers and small business alike.
The Know Risk Network is a non-profit, entirely independent community education program designed by the Australian and New Zealand Institute of Insurance and Finance to improve our understanding of practical risk management and insurance. It is supported by community and emergency services groups, risk experts, insurers and government.