According to Open Universities, the average salary for real estate agents in Australia is $65,000 per annum. Yet Macquarie Bank showed the average income among the top earners was $304,091 – nearly a 400 per cent difference in income!
What's the key reason for this difference? It's not your prospecting skills, CRM or sales processes. From my 13 years in this industry, I've found the key to success is emotional resilience. That's where my "emotionally resilient mindset framework" comes in. This seven-step process is designed to transform adversity into advantage.
1. Expect adversity. You've got to be emotionally and mentally prepared for the challenges coming your way, often unexpectedly. For instance, if you're working in the Sydney market, you've probably been on a gravy train for the past few years with properties almost selling themselves. However, this won't last. Every boom ends and this one will too. You need to be ready for it and have plans in place now.
2. Accept adversity. There is absolutely no point wondering why something unfair happened to you or wishing it never happened. That is a massive waste of time, emotional energy and mental focus. Accept it: resistance is futile. Even though the event may not have been your fault, it is your responsibility to move forwards. Every setback is an opportunity for a comeback.
3. Decide and respond. Once you accept the adversity, you must choose how to respond. In our industry we're constantly dealing with so many different parties that we often never know where the next challenge is coming from. That's just the way it is. You must decide how you respond to each challenge this industry presents; and it is that response that ultimately determines the outcome. It's your choice. You're in control.
4. The power of new mistakes. Donald Trump said: "Understand that difficulties, mistakes and setbacks are an inevitable part of business and life. Don't allow them to knock you off your feet." Often the only way to learn how to do something right and dig yourself out of a crisis is to do it wrong first. So don't fear making new mistakes. Making new mistakes means you're trying something new and you're growing.
5. The inevitable crisis avalanche. Have you ever noticed that when things start to go wrong, they just keep going wrong? A small issue with a deal is often just the tip of the iceberg and soon you're neck-deep, swimming in crisis after crisis. That's just the way it works. Your initial crisis is rarely your final crisis. When you're going through challenging times, the only way you'll get through them is if you're clear on the reasons why you must! Are you clear?
6. Celebrate your success. When you get through your adversity, it is so easy to forget how hard you worked and just move on. Stop. Take a moment to acknowledge your achievement. Doing so reinforces your ability to deal with the next challenge coming your way.
7. Find the advantage in the adversity. Take the time to reflect on how you got better because of your challenge. Did you learn something new? Were you forced to dig deeper and find an inner strength you didn't know you had? Did you come up with a new idea that has far-reaching benefits that you may not have thought of if not for the challenge? Whatever it was, every adversity has an advantage. Acknowledge it.
ABOUT THE AUTHOR
---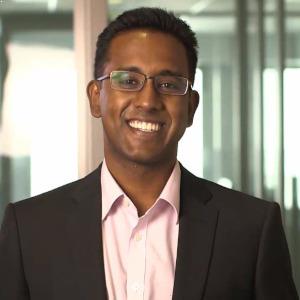 Niro Thambipillay has immersed himself in the real estate industry for the last 13 years and is now one of the industry's top-performing sales people. What he's realised is the key to success is not sales processes, CRM or prospecting skills – it's a mindset, specifically in relation to an emotionally resilient mindset. Mr Thambipillay is now the authority in showing people in real estate how to overcome challenges and transform adversity into advantage through his 'emotionally resilient mindset framework'. To hire him as a keynote speaker or workshop facilitator to improve the emotional resilience of your team or organisation, visit him at www.nirothambipillay.com