The Australian government shocked the real estate world in March when it announced the buyer of a $39 million Sydney mansion would have to sell within three months, because the house was allegedly purchased contrary to Foreign Investment Review Board rules.
This raises a question in the mind of many agents, who want to know if they need to do anything to make sure a buyer is FIRB-approved.
The answer is: no, you don't have to do anything.
Under current law, agents do not have the responsibility to check that a buyer is legitimately entitled to purchase any given property. There isn't even a mechanism for you to check a buyer's nationality.
John Hill of Treasury was asked just last year by a parliamentary committee, "Are there any obligations on real estate agents or anyone else to be part of this process [of checking that buyers have FIRB approval]?"
"It's a good question," Mr Hill answered. "The answer is no."
Of course, it is within your rights and – I would argue – your responsibility to encourage buyers to seek permission if they need it. However, the law does not require you to certify that a buyer is either a citizen or FIRB-approved.
Real estate agents aren't even mentioned in the law or regulations that govern the FIRB. The fine print speaks strictly of the responsibilities of the foreign buyer and of the government.
In sum, you should encourage buyers who you know are not citizens to seek FIRB approval, but you are not required to obtain proof that they have done so.
This may change later this year as the government is proposing new legislation, so watch this space.
ABOUT THE AUTHOR
---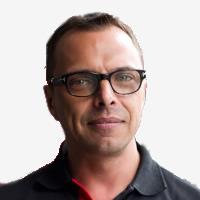 Andrew Taylor is co-founder of Juwai.com, the No. 1 website for Chinese buying Australian real estate. He is an experienced real estate media professional, with 10 years' experience managing print, online, television and radio brands in Australasia and Asia. He has held senior roles in the REA Group, including company director and Greater China country manager. He has also held roles at the Australian Broadcasting Corporation and Property Page Pty Ltd. He has graduate degrees in classical music and plays the diyin gehu (Chinese bass).