Being able to communicate effectively is integral to the success of anyone in the real estate profession.
We do it on a daily basis. For the most part, people are open to our message, making things a lot easier. But then there are times – whether you're talking to a vendor, a buyer, your manager or even a colleague – you'll find someone who can be downright difficult.
At some point, you've probably had to deal with someone who is negative, defensive and resistant to everything you have to say from the get-go, and you know that things will inevitably escalate out of control very quickly.
So how can you break through the barriers that difficult people put in place and build a working, effective relationship?
Thankfully there are some easy things you can do to turn any difficult situation in your favour:
1. Validate their views
One of the most common reasons people can get defensive is because they do not feel as if they are being heard or understood. Taking the time to listen to them validates their opinion and position, and is the fastest way to move forward.
2. Resistance is futile
Behavioural research suggests people tend to resist you more when you resist them. Instead of sticking to your guns, concentrate on their point of view and make sure you understand it.
Find out what they want and then put yourself in their situation. What would it feel like to be them?
Seeing something from their point of view offers a different perspective and is an effective way of finding an agreeable solution to a problem.
3. Know your outcome
Before you even begin the conversation, take a moment and think about how you want to feel once you've engaged them. It's also important to understand how you want to make them feel. Understanding the outcome allows you to be flexible – the more flexible you are, the more likely they will be too.
4. Be strategic
Take a moment to reflect and you'll soon realise that you, like everyone else, has something or someone that will influence them. Find out who (or what) influences the difficult person, whether it's a colleague, a family member or even an ideal and try to use these things to relate to them.
As the saying goes, 'All roads lead to Rome'. Try something different as there are many paths you can take to get you to a desirable outcome.
5. Create a bond
A great tactic for breaking through resistance is changing the subject and agreeing on something totally different. Whether it's the sorry state of football umpiring or a summer heatwave, finding an agreeable topic creates a bond between the two of you and can often make the task of dealing with the issue at hand easier.
Even a negative bond might do the trick, but you have to be mindful of making a habit of bonding over the negative.
6. Don't feed the troll
One of the biggest no-nos when dealing with a difficult person is giving in to negativity. Try downplaying the situation and make it less overwhelming for them. Sharp, rehearsed responses or long-winded emails can escalate a difficult situation and drawing attention to their behaviour will only inflame the situation more. Being calm and listening with care is the best strategy as more often than not, their position will shift from being defensive to feeling understood.
7. Interrupt the pattern
Everyone conforms to their own pattern of behaviour. Certain situations or phrases can trigger the same reaction time and again.
When dealing with someone difficult, interrupt the pattern by asking a question that is completely off-topic. This has an unbalancing effect and circumvents the triggered pattern of behaviour, allowing you to approach the situation proactively, rather than defensively.
Hopefully using these tips will help you reach a positive outcome the next time you're confronted by a difficult person.
ABOUT THE AUTHOR
---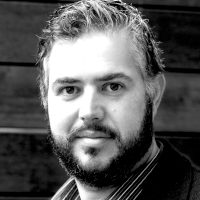 Edward is a content expert at the Know Risk Network. He has enjoyed navigating the risks associated with the twists and turns of a varied career in communications in a number of different industries, including the community sector, government and the finance industry.
Edward uses his unique understanding of the risks associated with life and its vicissitudes to help consumers and small business alike.
The Know Risk Network is a non-profit, entirely independent community education program designed by the Australian and New Zealand Institute of Insurance and Finance to improve our understanding of practical risk management and insurance. It is supported by community and emergency services groups, risk experts, insurers and government.