Our industry can be extremely rewarding, both financially and emotionally. Yet there are a huge number of agents who fail to achieve their goals and quit in frustration.
So let's look at the three main reasons for failure and what can be done to avoid them.
1. Thinking it's going to be easier than it really is
I've never been to any real estate agent course that talks about emotionally preparing yourself for the difficulties this industry entails. Many new agents think it's going to be easy, especially when they see properties being sold like lollies, like in Sydney right now.
However, any top agent will tell you this industry can be tough. There are good times and there are tough times.
If you want to achieve major success in this industry, you have to expect major adversity. You can't get one without the other. As Sylvester Stallone said in Rocky Balboa, "Life is not about how hard you can hit. It's about how hard you can get hit and keep moving forwards." I'm sure he was talking about our industry.
2. Failing to do what it takes to take advantage of opportunity
Dean Herald of Better Homes & Gardens fame once mentioned a story I've never forgotten. He and an architect were meeting a potential client. The client was looking to spend around $3 million on the house and $1.5 million to $2 million on landscaping. Big client!
Mr Herald worked around the clock to get his proposed plans ready in as much vivid detail as possible. He went into the meeting as prepared as he possibly could be. The architect was asked to pitch first. He unrolled a piece of paper and said, "This is it." The client wasn't impressed. Then it was Mr Herald's turn. By the time he was done, the look of satisfaction on the client's face could not be hidden. Herald got the job. The architect did not.
The architect clearly misunderstood the law of opportunity. Whenever an opportunity comes your way, expect a lot more hard work. Regardless of how busy, how good or how qualified you might be, you've got to be prepared to do what it takes to transform the opportunity into reality. Unfortunately, too many take the approach of the architect and then give excuses. In our industry, you can either offer excuses or you can enjoy the rewards of excellence – you can't do both.
3. Not believing you're good enough
John McGrath, in his amazing book You Inc., talks about how, in the early days of his career, he was selling properties at around the $200,000 mark. A friend called and said he knew someone who wanted to sell a property at around the $10 million mark. Was he interested?
Mr McGrath initially turned down the opportunity, because he didn't think he was good enough. However, he then reconsidered and called back. Mr McGrath said something shifted in him after meeting the vendor. He went from thinking he wasn't good enough to committing 100 per cent to get the listing. He says, "On sheer adrenalin, I produced the best sales strategy I'd ever written." Mr McGrath got the listing, sold the property for $11.25 million… and the rest is history.
How often do you fail to commit to an opportunity because you don't believe you're good enough?
Transforming this one thought is sometimes all it takes to go from an average real estate agent to becoming one of the best in the industry.
ABOUT THE AUTHOR
---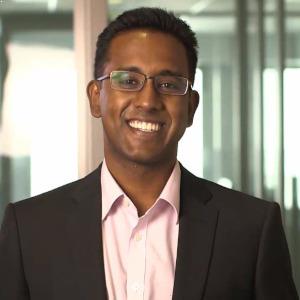 Niro Thambipillay has immersed himself in the real estate industry for the last 13 years and is now one of the industry's top-performing sales people. What he's realised is the key to success is not sales processes, CRM or prospecting skills – it's a mindset, specifically in relation to an emotionally resilient mindset. Mr Thambipillay is now the authority in showing people in real estate how to overcome challenges and transform adversity into advantage through his 'emotionally resilient mindset framework'. To hire him as a keynote speaker or workshop facilitator to improve the emotional resilience of your team or organisation, visit him at www.nirothambipillay.com