It's no secret that preparation is key to world-class performance. One thing that elite athletes and business people have in common is that they are powerful planners.
Here are the three things I do each night that help me ensure I don't lose focus of my goals.
1. Review my achievements for the day
Each night I review my to-do list to discover what I achieved, as well as what I was unable to achieve and why. Understanding today better helps to visualise tomorrow and set priorities in line with the bigger picture and minimise downtime.
We all get lazy at one time or another. Daily revision of tasks allows you to promptly identify procrastination and to quickly act to pull yourself back on track with minimal loss of productivity.
2. Set my to-do list
After I have reviewed my day, I'm in a much better position to plan and prioritise my top tasks for tomorrow. Our days are full of distraction, and as humans it's natural for us to become reactive rather than proactive about the tasks that are important and that are going to propel us towards achieving our goals.
There is an endless number off apps out there that offer organisation in the form of a to-do list, and there is no right or wrong way to do it. However, from my experience, I highly recommend purchasing an expensive note book (you will take more care and pride knowing it has cost you more than $4) and physically writing things down.
3. Structure my day
My day is structured from the moment I wake up to the time I go to bed. I know what needs to be achieved and at what time I will be doing it. It's one thing to have a to-do list; it's a complete other challenge finding and allocating the time to actually do it.
No two days are the same – they may be similar, but never the same. You will learn what works for you as an individual, for example doing your tasks in the morning and having meetings in the afternoon. Essentially, you are designing an ideal day the day before. It is totally unreasonable to expect complete adherence to a generic ideal day/week for an extended period of time. The better option is to structure your ideal day the night before.
ABOUT THE AUTHOR
---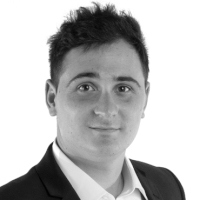 Billy understands the daily activities it takes to be successful in this industry, and focuses on marketing, personal branding and well-executed training. He helps agents map out their success by identifying their true goals, and he delivers this with one-on-one coaching and keeping his team accountable.