With footy finals fever just gone, the importance of coaches and the role they play in the success of teams is still very much in the spotlight.
I believe that behind any high-performance athlete or sporting team is an inspiring coach equipped with brilliant skills and motivation techniques to ensure their true potential is realised.
The ever-evolving real estate industry is no different, and although leaders have been honing their coaching methods for decades, now is the best time for agency principals to take the next step, or face the prospect of being on the bottom of the ladder.
I've put together my top three tips for real estate principals to improve themselves as coaches, which in turn will help shift their agency to the next level.
1. Personalise your coaching
It's important to not approach coaching with a one-size-fits-all strategy. Different people react in different ways, and it's important to identify that. By understanding the individual needs of your team, you'll be able to create reward-based systems that will bring the best out of each individual. These incentives may be intrinsic or extrinsic rewards, and the best way to understand what motivates each employee is by taking the time to sit down with them, and understand what they want to achieve from their role.
2. Deal with underperformance
As a coach you can't sweep problems under a rug and think they will never come back to hurt you. Champion coaches won't keep a player in a position that they aren't excelling at, nor would they let them underperform without taking them aside, discussing what isn't working and then creating a plan to improve. The same ideology can be applied in the real estate industry. If an agent or any member of your staff isn't achieving their goals, it's important to let them know in a constructive environment. As a coach, it is your role to come to this meeting with a plan that identifies the issues and, more importantly, how to solve them.
3. Empower your team
NBA coach Phil Jackson famously said: "The strength of the team is in each individual member." Real estate is seen as an individual sport, but an empowered team will create greater results. Ultimately a team that is working well together and enjoying what they do will generate greater results.
With new technologies and emerging markets it is becoming increasingly difficult to find the most effective way to develop your business, your people and to drive a competitive wedge between you and your competitors. Equally challenging is engaging the right coaching, advice and support and knowing what will work best for you.
Throughout 6,000 coaching sessions spanning more than two decades, I have spoken to and taught some of Australia's best coaches and the one piece of advice I share with them all is this: ensure your coaching strategy doesn't come out of a box. Learn from others, including performance coaches, then add your own style on top of this and results will follow.
ABOUT THE AUTHOR
---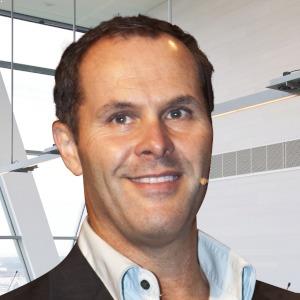 Michael Sheargold is Australia's leading business performance and real estate success coach who is a two-time finalist in the Industry Thought Leader category at the Real Estate Business Awards. He has delivered more than 6,000 coaching sessions across two decades to some of Australia's most successful business leaders. Michael Sheargold regularly holds high-quality coaching events. Please click here for details. In 2005, Michael launched the Real Estate Results Network, the largest network of independent real estate agencies across Australia and New Zealand.