As real estate agents, you're going to have days when you just don't feel like doing what you know you should.
Maybe you don't feel like following up those prospective buyers…
Maybe you don't feel like trying to get another listing…
Maybe you just don't feel like speaking to that troublesome seller…
I was in this situation recently.
It was a Monday (isn't it always!). My sister-in-law's wedding had been on the weekend and, needless to say, it was a big event.
I was exhausted and feeling lethargic. So I really didn't feel like giving my all and doing what I needed to.
Previously, I would have let myself off the hook. I would have come up with all sorts of excuses and I'd have just wasted the day.
The problem is that when you start doing this too often, it ends up becoming a pattern of behaviour, a disease that is very hard to shake.
In fact, the major reason why many agents fail to hit their goals is simply because they don't always feel like doing what they know they need to and they let their feelings dictate their actions.
Unfortunately, if you wait until you feel like doing what you need to do in order to achieve your goals, you'll never get there! And soon that dream will remain just a dream or, more painfully, a source of regret of what could have been if you had just been able to push yourself a little harder.
So how do you get yourself to keep moving forwards when you don't feel like it? How do you get yourself motivated when you just feel lazy, lethargic and overwhelmed?
It's a simple two-step process.
1. Have powerful reasons that are aligned to your values
This is the biggest factor that separates the agents who do persist when they don't feel like it and then ultimately succeed versus those who don't. Get clear on the reasons why you want to achieve your sales goals (and ensure those reasons are connected to your values), because it is those reasons that will keep you motivated, even when you don't feel like doing what you know you need do.
2. Get clear on the consequences of not doing what you need to do
Who will you let down?
What pain will have to go through because of your lethargy?
What will you miss out on?
When the pain of not doing something is greater than your feelings of lethargy, that is when motivation becomes automatic.
Combine these two factors and you will find it far easier to stay motivated, especially at times when you don't feel like it. More importantly, you will become unstoppable and achieving your goals will become almost a certainty.
That's how you rise to the top of this industry!
To your success,
Niro
ABOUT THE AUTHOR
---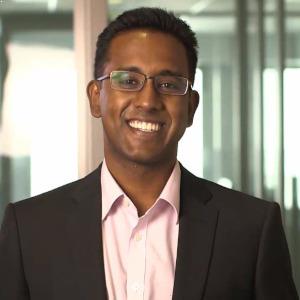 Niro Thambipillay has immersed himself in the real estate industry for the last 13 years and is now one of the industry's top-performing sales people. What he's realised is the key to success is not sales processes, CRM or prospecting skills – it's a mindset, specifically in relation to an emotionally resilient mindset. Mr Thambipillay is now the authority in showing people in real estate how to overcome challenges and transform adversity into advantage through his 'emotionally resilient mindset framework'. To hire him as a keynote speaker or workshop facilitator to improve the emotional resilience of your team or organisation, visit him at www.nirothambipillay.com