Two sales agents have been promoted to the rank of partner under a network's unique business model.
Mark Diamond (of Atlas Brisbane) and Stephanie Hearne (of Atlas Upper North Shore) have both been promoted into the partnership of the Atlas by LJ Hooker business, with the announcement following their endorsement by the LJ Hooker Group's board of directors.
According to Christine Mikhael, LJ Hooker Group's chief performance officer, the appointment recognises both agents' performance — as well as their role in the development of the Atlas brand.
She commented: "This is our way of showing our appreciation to their contributions to Atlas. From the communities they serve to everyone they work with: their clients, colleagues and suppliers.
"They have been, and will continue to be, instrumental in shaping Atlas' growth."
She added that the pair's appointment to partner "has inspired other Atlas sales agents to strive for this career milestone".
Under the partnership model, LJ Hooker has said that agents seeking to reach the level of partner must meet a range of "key performance and cultural criteria". They are:
• Generate more than $1 million in revenue per annum
• Contribute to the development of their office's culture
• Mentor fellow agent/s to create a high-performance environment
• Introduce new agents to the Atlas network
• Be an Atlas ambassador in the industry and their community
With Atlas reporting its focus to be on support and the agent experience, Ms Hearne has said that being named as a partner in the business "is testament to this".
She expressed: "It's great to be recognised in the company as someone who works hard and gives back in equal measure.
"Atlas is growing at a strong and sustained rate, and I look forward to helping build a bigger and stronger team that generates work-winning opportunities for many years to come."
For Mr Diamond, who has doubled his business in less than two years, Atlas is "a remarkable brand with a fantastic support network".
Commenting that he is "honoured" to work with the people he does, he added that extra support has meant he has more time to service clients or, gratefully, spend extra time with his family.
"When I joined, Atlas set ambitious goals for me, and they had great faith in me to achieve them," he said.
Mr Diamond and Ms Hearne join founding partners Michael Coombs and Adrian Bridges of Atlas Lower North Shore and partner Ben Mulae of Atlas Northern Districts in the business.
Atlas by LJ Hooker was launched by the LJ Hooker Group in February of this year, touting it as "a new era of real estate" at the time. 
ABOUT THE AUTHOR
---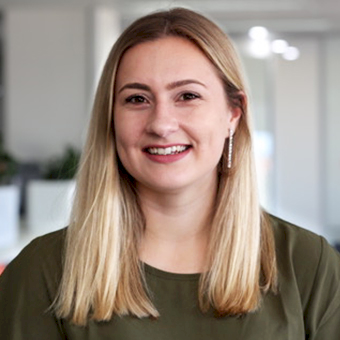 Grace is a journalist across Momentum property and investment brands. Grace joined Momentum Media in 2018, bringing with her a Bachelor of Laws and a Bachelor of Communication (Journalism) from the University of Newcastle. She's passionate about delivering easy to digest information and content relevant to her key audiences and stakeholders.