A former real estate agent, who was the officer in effective control and the sole director of an agency, has been prosecuted for withdrawing more than $3 million from a trust account before depositing the money back into that account at a later date.
As noted by Consumer Affairs Victoria, trust accounts "are established to keep clients' money separate from general estate agency business funds".
Under Section 90 of the Estate Agents Act 1980, estate agents must not cause a deficiency in a trust account, Consumer Affairs flagged.
Zhenhua Yang – also known as Bruce Yang – and Ausco Real Estate have both pleaded guilty to offences of causing a deficiency of trust money under the Estate Agents Act 1980.
According to Consumer Affairs, between April and November 2017, Mr Yang withdrew funds totalling $3,260,000 from Ausco's real estate trust account and transferred them into another Ausco bank account before later returning them to the trust account.
Mr Yang was sentenced to an 18-month community corrections order and must complete 300 hours of community service, while the company was convicted and fined $15,000.
The statement from Consumer Affairs also highlighted that it's currently prosecuting a further three estate agents for alleged misuse of clients' trust money.
It also revealed that it had handed out 117 infringement notices amounting to more than $120,000, as well as official warnings, to estate agents who did not lodge their trust account audit reports during 2020.
Acknowledging the impact that recent COVID-19 lockdowns may have had on trust account audit capabilities, Consumer Affairs Victoria is currently offering agents the opportunity to apply for an extension of time for their 2021 trust account audit.
It stated: "Trust account audits are an important consumer protection measure and remain a core obligation for licensed agents and conveyancers.
"However, Consumer Affairs Victoria also understands that current public health restrictions may have made it harder for audits to be conducted and completed in the usual timeframes."
This latest trust account case comes after the recent prosecution of an NSW property manager who had pleaded guilty to stealing from clients. 
Last month, NSW Fair Trading revealed the results of its own trust account audits for 2019-20, which saw eight real estate agent licence cancellations, nine licence disqualifications, and almost $175,000 in penalties handed down. 
With trust accounts spending so much time in the headlines, REB has previously stated that it's time property management seriously looked at an alternative to the trust account. 
ABOUT THE AUTHOR
---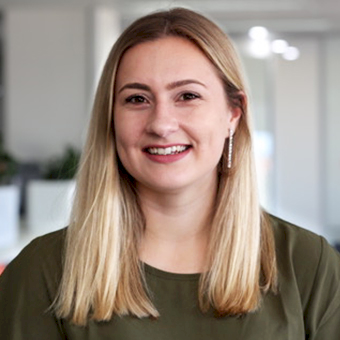 Grace is a journalist across Momentum property and investment brands. Grace joined Momentum Media in 2018, bringing with her a Bachelor of Laws and a Bachelor of Communication (Journalism) from the University of Newcastle. She's passionate about delivering easy to digest information and content relevant to her key audiences and stakeholders.