In the eyes of consumers, real estate agents are only more ethical than Australia's federal politicians, according to the latest edition of the Ethics Index from the Governance Institute of Australia.
Released each year, the Governance Institute's Ethics Index quantifies the Australian adult population's perception of the overall importance of ethics, as well as what the actual level of ethical behaviour is in society.
In this index, the top score that organisations and occupations can score is 100.
Anything between 60-100 would place individuals and groups into the "very ethical" category.
In the 2021 iteration of the index, consumer sentiment around the ethics of real estate agents saw the profession land a net score of -14. 
While this year's score does keep the profession in the "neither ethical or unethical category", it's still a move further back into negative territory for real estate agents, after it reported its closest foray into neutral ethics in 2020, when it scored -2.
You can read more about last year's Ethics Index findings here. 
Prior to that, the closest real estate agents had been to the neutral "zero" was -21, achieved in 2019. A year earlier, the net ethical score for real estate agents was -24. Both of these years, agents scored a "somewhat unethical" classification.
Despite the long-term "improvement", this year's result did nothing for real estate agents' ranking when compared to other professions, especially given that the 12-point drop was also one of the largest net score drops seen among all occupations surveyed.
Coming in at second from the bottom, the index highlighted that Australian consumers perceive only federal politicians to be less ethical than real estate agents. They took out the bottom spot with a net score of -22.  
It means agents have dropped down the ranking since 2020 and are now considered less ethical than directors of foreign companies operating in Australia (-12).
Speaking to REB, Governance Institute CEO Megan Motto noted, "we've been through an incredibly difficult time in Australia and right across the globe through the pandemic.
"Many professions improved their public image during the crisis and then dipped lower this year, and real estate agents were no exception.
"The good news for agents is that they did succeed in improving their standing during COVID, as mortgage repayments were paused and temporary protections were put in place to protect renters."
According to the CEO, "there may be lessons there for the sector on how to close its ethical perception gap in future".
Local and state politicians were the only other occupations seen net negatively by Australians for their ethical behaviour, both reporting a net score of -10.
Joining agents and politicians in the bottom 10 for perceived ethical behaviour were lawyers (0), chairs of companies (5), chief executive officers and managing directors (6), senior executives (7), and mortgage brokers (9).
On the other end of the spectrum, fire services took out the top spot for ethical behaviour. The index reported a net score of 85 points, up from last year's 82 points.
Nurses (80), ambulance services (79), pharmacists (72) and general practitioners (71) rounded out the top five.
"The findings of this year's Ethics Index serve as a firm reminder that ethics and culture need continual reinforcement and attention," Ms Motto continued.
"Even in times of turmoil, good ethics need to be upheld to help position us for what's around the corner. Good ethical conduct is especially under scrutiny by the community and other stakeholders during crisis. It is during a crisis that your ethical or moral core is most exposed."
Member associations less tarred
Interestingly, membership associations continue to be perceived as "somewhat ethical" as a whole – which possibly goes some way in explaining the higher score achieved by the Real Estate Institute, which achieved a net score of 26.
That net score places the collective REIs in the "somewhat ethical" category and is a jump from the net score of 19 reported in 2020.
According to Ms Motto, this gap between agent ethics and the member association comes down to the "key role" that real estate institutes are playing both "in public debate on issues that impact many Australians as well as representing their members".
"This may be a key part of the improvements to their public image over time," she reflected.
And while it was the first year that the Property Council was also included in the index, it reported a similar sentiment from consumers, finishing 2021 with a net score of 27.
ABOUT THE AUTHOR
---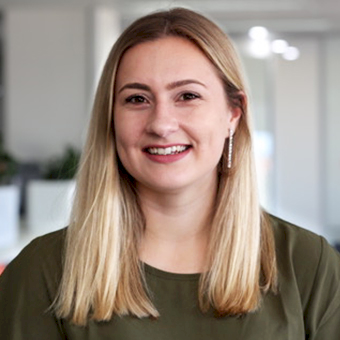 Grace is a journalist across Momentum property and investment brands. Grace joined Momentum Media in 2018, bringing with her a Bachelor of Laws and a Bachelor of Communication (Journalism) from the University of Newcastle. She's passionate about delivering easy to digest information and content relevant to her key audiences and stakeholders.