The no. 13 ranked Woman in Real Estate reveals how she sold 142 properties over the 2021 year – and shares the motivation behind her move to McGrath.
In October 2021, it was revealed the top-selling business owner and agent would be joining Kon Stathopoulos' team at McGrath West.
Not long after that, a merger and rebrand saw Ms Mundi become part of the much larger McGrath West | North West | Hawkesbury brand.
Speaking to REB about her decision to join the business, the industry heavyweight said that "it's been actually incredible to be part of this new team, new energy, new vibe".
And it clearly did nothing to disrupt her momentum, having sold more than $171 million worth of properties over the 12-month period from 142 transactions, with each property spending just 21 days on market, on average.
She credits the two decades she's spent in the local community for the huge volumes she is able to achieve, revealing that 90 per cent of her work is repeat and referral, with prospecting "key to our business".
Highlighting the importance of staying "extremely" engaged with the community, she stressed that her success has come from continuing to build her brand and doing things to keep herself top of mind with both potential buyers and sellers.
"One of the key things that I've always done is sponsor my local teams, have fundraising and connect with the community and then keep your face out there.
"That's like soft prospecting," she considered.
She also knows the value of giving potential clients a memorable experience: "Whenever you deal with people, whether it's a by inquiry, by inspection … just leaving them a little bit more informed than when they first met you."
Even with all of her success, Ms Mundi admitted she sometimes reflects back on her own journey and asks the question: "How did I do it?"
"Being a woman and a mom, and being a homemaker as well as the selling agent, our work is really cut out for us as females in the real estate space," she commented.
For her, it's all about having a good team.
She sees value in only surrounding herself with the best people, staying away from drama, and "being highly effective in the time that we have at work" as integral to her achievements.
As for her decision to align her own team with the McGrath business, it was a simple one: "I've got two daughters and I just wanted to free up my time operationally and had to zero in on what I loved the most, which was taking care of my clients and assisting families in listing and selling properties."
As much as she had loved leading her team for the past decades, she said it had been an "easy step" into the McGrath-run business, calling Mr Stathopoulos an "incredible leader".
"It is like a step back, but a leap forward in terms of our growth as the business – and it's great to be part of this phenomenal growing business that we've got now!" she shared.
While the initial six months since moving to McGrath were labour-intensive, Ms Mundi said she's now started moving the weight off of her shoulders.  
"For the first time in 16 years, it's a whole new world just to be able to list and sell and concentrate on my campaigns, as opposed to doing everything all the time," she said.
The next 2 years
When she initially made plans for the merger, Ms Mundi was expecting her volumes to take a hit.
But now, with more bandwidth to allocate to listing and selling, she's got even grander plans, setting her sights on another 10 to 20 per cent volume growth over the 2022 calendar year.
From her perspective, "the next two years can be better than the last two years if professionals just continuing focusing on what they need to do".
And despite spending fewer hours at work, it's an exciting time for Ms Mundi, who revealed she is also looking forward to seeing what else she can do better.
"This also gives me time to do the things that I'm not focused on," she shared, listing off some further aims for the coming year, including getting her reviews and testimonials in order, focusing on social portals, and even getting more into the coaching and mentoring space.
To agents looking to achieve the kind of success that this top-ranked agent has achieved, Ms Mundi offers the following advice: "Always be learning, always be growing and always be solutions focused".
As well as ranking no. 13 in REB's Top 50 Women in Real Estate list for 2022, Ruma Mundi also ranked no. 65 in REB's Top 100 Agents ranking. Check out all the insights from the latest rankings here. 
ABOUT THE AUTHOR
---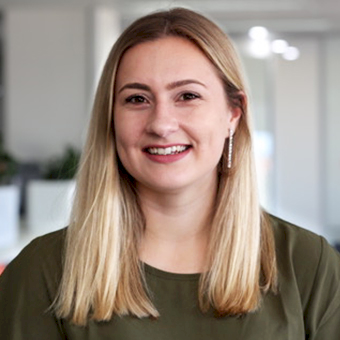 Grace is a journalist across Momentum property and investment brands. Grace joined Momentum Media in 2018, bringing with her a Bachelor of Laws and a Bachelor of Communication (Journalism) from the University of Newcastle. She's passionate about delivering easy to digest information and content relevant to her key audiences and stakeholders.