In this episode of Secrets of the Top 100 Agents, Tim Neary talks to Melbourne agent Nancy Hu, who placed 42nd in this year's Top 100 Agents ranking.
While there are no shortcuts in real estate, Nancy says the secret to success is loving what you do. Tune in as she runs through a day in the life of a top sales agent and reveals how determination, a passion for her craft and a positive attitude won her more business over the long term.
In this episode, find out:
Why it's not what you do, but how you do it
What a good agent should know about their market
Why your passion will win you business
Make sure you never miss an episode by subscribing to us now on iTunes!
Full transcript
Tim Neary: G'day everyone, it's Tim Neary here. I am the editor of Real Estate Business, and host of the Secrets of the Top 100 Agents podcast. Thanks for tuning in.
This is the show where we bring in and chat to the very best agents in Australia. Today I'm very pleased to welcome on the show, a lady that's ranked 42 in the REB Top 100 Agents ranking for 2017. From Fletchers Projects in Melbourne, it's Nancy Hu. Hello Nancy, and welcome to the show.
Nancy Hu: Hi, Tim.
Tim Neary: Congratulations Nancy on making the top 100 ranking again, or not again – for the first time this year. Obviously you didn't start at the top. It'd be good just to go back to, I guess, the beginning and just get an idea of how you found yourself into real estate, and how you've progressed from there.
Nancy Hu: Back to early stage of my days, I don't really have many people I can call, except for working harder prospecting to expand my database. One thing I took a lot of effort to do is try to get multiple business on each client. Once I did the first transaction with the client, or even before that, I will make sure I am the first people they call for any of their real estate need, or any of their, for instance, family's real estate need, and I always work hard to try to get their referral business. To achieve this, you need to make sure they have the best experience with your service. Show your capability of giving them the better advice than anyone else, and let them feel you really care about them. Sometimes not only about what you do, it's more importantly, it's about how you do it.
Tim Neary: I think that's really good advice: "It's not so much about what you do, but how you do it." So let's just drill down a little bit into that, Nancy. How do you do it? I guess it starts with the database and getting to know who your clients are, who the low-hanging fruit is, if I can put it that way, but to convert that from paper into reality, how did you do that? How do you do that?
Nancy Hu: Yeah, actually, there's a lot of things will help us to bring more business and to get our goals. To me, the most important steps are you're good at your long-term relationships, you're getting professional knowledge, and working hard. But unfortunately, there's no shortcut for them. You need to actively work on your database and then turn them daily to get your relationship, and you need to do all the research to keep yourself updated to the market change, and you must work hard to achieve the best results for your vendor or developers.
Tim Neary: That's real golden tips, there, Nancy, and you've mentioned it a couple of times already, and I think it's very important – you must work hard, and you were talking also about working the database.
Nancy Hu: Yep.
Tim Neary: Let's have a look a little bit at that in a little bit more detail. When you say, "working hard and working the database," how do you do that, on a ... Do you do that daily, or is that a weekly thing that you do?
Nancy Hu: I do my ideal day and ideal week. You really need to have a system work for you so that you can be more effective and also efficient. A lot of people say they feel exhausted by just looking at my ideal week. What works for me may not work for everyone, but you need to find the best way for yourself. Besides, I need to do a lot of different things except for leads and sales, so I always find time aside for important things like doing marketing research, coaching and recruitment. If you don't put in your ideal week, you will never have time to get the important things done.
Tim Neary: Let's have a look that in a little bit more detail, then. What is your ideal day, and what is your ideal week look like?
Nancy Hu: Wake up at 5:00 in the morning, do one hour exercise, then start to do all the work on my top ten list, before my kids get up, and send them to school. I'm a morning person, so I do all my research and important tasks in the morning, and around office from 8:00 to 9:00 – depends on which day. We always have staff meeting at 8:00am every Tuesday, then it will be my prospecting and coaching time the whole rest of the day. Wednesday morning I always do my monthly research, and then do all my appraisals and all the rest of it. Thursday, I'm always in and out for appointment, so Thursday is normally my most productive day. Like yesterday afternoon, I had four buyer appointments and sent three contracts.
A lot of my clients, they know my timetable well, and really willing cooperate with my time – I'm very grateful for that. Friday, I am more flexible, but always set time aside for recruitment. Monday is time I call back people, and to develop a rapport. Saturday is inspection and Sunday is my planning day.
Tim Neary: So that's a really busy schedule that you've got, and also Nancy you said there's a part of that is also doing the market research. What are the things that you like to know about? What do you think is important that a good agent should know about the market that they're working in?
Nancy Hu: As a good agent, you should have the capability to be an attractive advisor for your client. So there's a lot of things you need to know about the market change. You need to put in a lot of time to do research. Learn more from other people's success or mistakes. Like I said, I have time set aside in my ideal week every Wednesday to do market research. I will talk with a lot of people who are specialists in the area to get myself ready, and for this time I treat it as important as my leasing and buyers appointments because the time you spend, the knowledge you gain will add a lot of value to your client. They may not have the same time and resources to do all the research in regards, so the time you spend you will see the results when you do appraisals, when you set up yourself strategies with your client. You'll be more professional and get ready.
Tim Neary: So the more work that you're doing, the better equipped you are, the more you will see the results when you go into the field and do your appraisals. When we're talking now it sounds to me like you've got a good strong network, and you call on the network a lot when you do your research and obviously when you go about your business.
Nancy Hu: That's right.
Tim Neary: I guess networking is the end result of a lot of hard work and brand building that goes into building your reputation in the area that you work on. If we go back a step, Nancy, and when you started out you would have been new in the business, and today obviously you're very established. What are some of the key things that you've learned along the way around personal branding and building a network?
Nancy Hu: To be successful on that, you need to give your clients some real reasons why they want to come to you not someone else. What's your point of difference?
First of all, like the most important thing I think, you need to know your market, and be trusted advisor. You need to have the capability to give them the right advice in advance on how to sell their property and development successfully, not just put it on the market and try your luck. With your professional knowledge you should be able to tell them what's the best approach to attract the most buyers, what sort of marketing you should use, how should make your clients' property standout from so many properties on the market. And I think that's the way you'll need to deliver. Not only to deliver the results, but also do all the things you'd said you would do for them.
Then last but not the least, I think you should really care about your clients and their properties, and they can fell that you care. The business is all about your clients, your buyers, your vendors, and the properties. Not about you, not about how much money you can make.
Tim Neary: I think that's really important to understand, and you mentioned something a little earlier that's also key in this, and that's understanding what your point of difference is. It's a very competitive industry. There's a lot of people working all the same areas. So you need to understand and be very clear, don't you? About what it is that you bring to the table. What your point of difference is.
What advice would you give to junior agents starting out for them to first of all identify their points of difference and then work on it?
Nancy Hu: Talking about young agents, I'm always looking for young agents that love real estate and do what you are doing. I said there's not shortcut, but there is a secret for young agents. That's: love what you do. Especially as a young agent if you love what you do, your passion will bring business for you. But if you don't enjoy what you do, it's really hard to be successful and stay long in the business. When I have interviews with new sales person, I always ask them: what's the reason why you choose real estate as your career? A lot of young people today want to start in real estate because they think real estate agent just as someone with expensive suits and driving fancy car. But seriously, it's a 24 hours, seven day business.
If you enter this business for the wrong reason, it won't work for you. Skills can be changed butut your attitude and motivation cannot be changed. So you need a lot of energy and positive attitude to survive in this business. You're not only selling real estate. We're selling energy, and we really need to influence people in the positive way. End of the day, it really is more about your passion, and your vision, and what you do.
Tim Neary: I think that's real gold that's your giving us there, Nancy. It's about loving the business and if you love the business then you're gonna have the dedication and the passion to work the long hours and the seven day weeks that you're talking about working. I think that's really important.
Hey Nancy, we're sort of getting to the end of the podcast now, and this is the time when I like just to ask the top agents that we have on for their top tips around certain aspects of the business. I wanted to talk a little bit today about technology because the business of real estate has changed over the years and it seems to be a lot more tech focused then it has been. Have you noticed the change in your business around tech? And how do you in particular use tech, especially things like social media, to promote yourself and to promote your business?
Nancy Hu: Yeah that's why I'm very open to new technology. But I also want it old school for some basic things, and also you have to have your judgement on what you do with the property and the project. For example, how you market the project in Burwood is quite different from how you market your townhouse in Haymarket. Like for the apartment in Burwood you can use a lot of digital and Facebook. It has a good results, but for your house or townhouse you would be better for this project. It all depends. You have to have your own judgement. But it's very good to have both of the really cool ... Both in pocket ready to go.
Tim Neary: That's important isn't it? Is that it's not sort of a one size fits all approach. You've got to understand what your market is and who you're talking to.
Nancy Hu: That's right.
Tim Neary: Especially around social media, I would imagine. In term is the social media, when you say you've got it in your pocket and it's ready to go, what social media platforms do you prefer to use when you use them?
Nancy Hu: We actually have some marketing company worked together with some of our good friends, so we can have a lot of exposures on Google, the News.com.au and Facebook. We also do something, that premier package with Anya as well, so our developers project, our vendors project can have its proper exposure. It's a little, once you do it all I always think it's suitable for their company.
Tim Neary: And so it's really about just bringing the right expertise to the table so that when you do do it, you're doing it properly, and that it's effective?
Nancy Hu: That's great. That's right.
Tim Neary: Hey Nancy, it's been really good to have you on the show this morning and thank you very much for your time. It'd be really good to get your back some time in the future if you're available for that.
Nancy Hu: I'd love to. Thank you for having me.
Tim Neary: Thank you very much Nancy. Love ya.
Nancy Hu: Thank you. Bye.
Tim Neary: Remember to follow us on all the social media stuff: Twitter, Facebook, LinkedIn. You can follow me too on Twitter, @timothyjneary if you'd like to do that.
RealEstateBusiness.com.au is where you'll find us. There's plenty of stories there about the business of real estate across the whole of Australia, and on my guest today, Nancy Hu. Thanks again for tuning in. We'll see you next week. Goodbye.
Against a backdrop of industry disruption, concerns over housing affordability...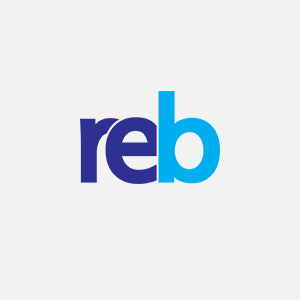 For the second year running, Real Estate Business has unveiled Australia's lea...
The Reserve Bank of Australia has announced the official cash rate for September...
LJ Hooker and Facebook have unveiled the next iteration of the real estate giant...
The managing director of a boutique agency has won a milestone award, setting an...
Harcourts Group Australia has been recognised for its successful Walk A Mile in ...