You're out of free articles for this month
To continue reading the rest of this article, please log in.
Create free account to get unlimited news articles and more!
Even the most motivated of real estate agents occasionally experience a slump and need a boost to regain their normal motivation levels. 
Blogger: Tara Bradbury, founder and mentor, BDM Academy
It is well known that motivated agents are happier, more energetic, more enthusiastic, more productive, more driven and better performing than their unmotivated peers. Principals are always on the lookout for motivated individuals and realise that motivation is often contagious and has positive spillover effects on the whole team. Below are my seven methods to stay motivated at work and enhance performance.
Be specific with your plan of attack
Nothing is more demotivating than working haphazardly without having a clear vision, mission and set of objectives for your work. Without a plan of attack and knowledge of how your work impacts the big picture you may well end up spending a lot of time on urgent unimportant matters rather than tasks that positively impact the big picture. Be specific with your vision, mission and objectives and focus on them beginning always with the end in mind. It is remarkable what you will achieve once you have honed in on your precise goals and can focus on them.
Establish a path for achieving your goals
Once you have clarified your vision and goals, formulate a detailed strategy for getting there and chart your progress on a regular and ongoing basis. Break down large complex activities into a series of manageable tasks that are interesting and achievable. Having a blueprint for success that is composed of clear, sensible milestones and achievable interesting tasks will greatly simplify and lend meaning to your daily routine and will also give you a feeling of control over your work and deadlines which largely boosts motivation. The more organised you are and can focus and adhere to accomplishing your goals according to your detailed blueprint for success, the more motivated you will be and the less likely you are to fall into a fit of panic or insecurity and lose confidence and motivation.
Reward yourself
Reward yourself as you achieve your targets and/or reach specific important milestones. Plan ahead what forms this reward will take and what results will be rewarded. This will give you something to look forward to, extra drive to get there and a surge of excitement and enthusiasm when you do attain your desired goals.
Keep things in perspective
It is important to keep things in perspective and always remind yourself of why you love our amazing industry. Beside the pay, it is often about realising your potential, feeling alive and useful, feeling connected, making a difference in the world, expressing creativity, expanding your skills and abilities, helping others and contributing to the community. List the reasons you entered the field you are in and when times are tough remind yourself of why you are in the industry. Also remind yourself that work is work and that you have a life outside of work to look forward to, enjoy and make a difference in.
Have a healthy work/life balance
It is very easy to lose yourself at work and forget what awaits you outside of the work environment. Maintaining a healthy work/life balance is essential both for your general motivation level and your overall wellbeing. Make sure you take the time to do the things you like to do outside of work whether it be connecting with friends and family, exercising, reading, taking courses, shopping or other hobbies and activities that channel your creativity and energy. Having something to look forward to after work will see you through moments of drudgery at work when your motivation and energy levels are not as high as they could be and will also make you more productive at work.
Embrace positivity in your life
Negativity is a contagious affliction that drains you of energy, slows you down, saps your enthusiasm and blinds you to the reasons you work. Avoid negative feelings at all costs and concentrate on the positive. To do this, listen to motivational podcasts, to music that particularly inspires you, read motivational books, talk to inspired or inspiring people, surround yourself with positivity and concentrate on your passion. Find things to laugh at as long as you are not laughing at your peers and count your blessings at every opportunity.
Focus on positives regardless of how small or inconsequential they are whether it be a positive remark from an employer or team member, accomplishing your day's goals earlier than usual, overachieving on a small deliverable, working well with people, a looming vacation or completing a difficult task.
One of the most important questions I ask my members every month is are you on track to achieve your Property Management Department net growth goals for 2014? It is one thing to be securing 10, 20 even 30-plus managements per month but if our bottom line isn't increasing you really should be asking yourself why?
All BDMs and principals understand that in order to generate more business you need to allocate prospecting and promotion time. The overall goal for a BDM in your agency is to increase the bottom line of your most valuable asset and build long-term sustainable relationships.  I have over 100 prospecting and promotion strategies that were very successful for myself and other BDMs across Australia and New Zealand. I have also mastered growth strategies that include every member of your team and can be ticking away while you are out at the listing presentation securing the new client.
How many hours each week do you spend on prospecting and promotion in your agency?
Can you honestly say one to three hours per day is spent in this area and are you achieving the results you deserve?
The BDM Academy can tailor the training to the needs of your BDM and property management department. These private in-office sessions are customised to address the key issues and challenges all agencies face on a day-to-day basis. For further information, go to www.bdmacademy.com.au or email This email address is being protected from spambots. You need JavaScript enabled to view it.
ABOUT THE AUTHOR
---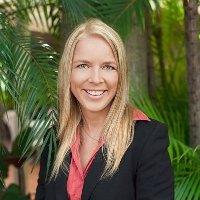 founder and mentor, BDM Academy
Tara commenced work as a trainee property manager following high school and after gaining valuable knowledge and experience became the business development manager at Wide Bay Prestige Properties.
Tara is dynamic, highly motivated and has a strong passion for business development. She has a very strong understanding and appreciates the importance of growth in the property management department.
Tara's major accomplishments include successfully securing 268 listings in one financial year and signing 30 new rental listings in one month.
In 2012, Tara won an all-expenses paid trip to Hamilton, New Zealand and spoke on a BDM panel at the REINZ National Conference.
Tara has previously spoken at the 2011 PPM National Conference about building your property management department and has written articles for the Property Management Journal and Real Estate Jobs Search, providing helpful tips for BDMs.
In 2013, Tara started the BDM Academy and has been contracted to consult for a variety companies throughout Australia and New Zealand. Tara's vast wealth of knowledge in property management growth is sure to interest real estate principals who are looking to grow their most valuable asset and income stream, their rental roll.