Doing a walk-through with your landlord while their property is vacant is a perfect time to provide them with feedback.
You're out of free articles for this month
To continue reading the rest of this article, please log in.
Create free account to get unlimited news articles and more!
This is when they are not generating an income on the property and potentially have to use separate funds to pay the mortgage or other bills against the property. We understand this is a stressful time for the landlord but for some reason we forget to provide feedback, or it just becomes too hard when there have been no inspections.
Regardless of whether or not you have had inspections, you should always provide regular ongoing feedback to the owners while the property is vacant. The one question I get asked all the time is how often should I provide feedback to my landlord while the property is vacant?
The easiest way to answer that question is to ensure it is discussed during the sign-up process, but I recommend at least one phone call every week. BDMs have the opportunity to openly discuss this with the landlord during the sign-up process and prepare them for the worst possible outcome. 
From the very beginning, once you have discussed price and then move on to advertising, you need to ensure your landlord clearly understands that if the property has no enquiry in the first week you will call them to discuss the price. If your concern about price has been clearly illustrated in your listing presentation, you will have no trouble getting a price reduction when you need one. 
If you don't communicate with your landlord during the process, you give them no choice but to leave and go with the agency down the road that has been sending prospecting letters about the tenants they have waiting. 
The minute your property is listed online, other agencies with hungry BDMs want your management and are not afraid to do whatever they can to get it. So don't give landlords a reason to leave – be the best communicator you can and provide updates with information that supports your concerns. 
ABOUT THE AUTHOR
---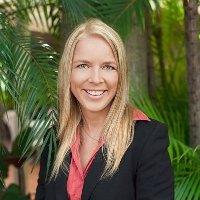 founder and mentor, BDM Academy
Tara commenced work as a trainee property manager following high school and after gaining valuable knowledge and experience became the business development manager at Wide Bay Prestige Properties.
Tara is dynamic, highly motivated and has a strong passion for business development. She has a very strong understanding and appreciates the importance of growth in the property management department.
Tara's major accomplishments include successfully securing 268 listings in one financial year and signing 30 new rental listings in one month.
In 2012, Tara won an all-expenses paid trip to Hamilton, New Zealand and spoke on a BDM panel at the REINZ National Conference.
Tara has previously spoken at the 2011 PPM National Conference about building your property management department and has written articles for the Property Management Journal and Real Estate Jobs Search, providing helpful tips for BDMs.
In 2013, Tara started the BDM Academy and has been contracted to consult for a variety companies throughout Australia and New Zealand. Tara's vast wealth of knowledge in property management growth is sure to interest real estate principals who are looking to grow their most valuable asset and income stream, their rental roll.