At the recent LJ Hooker International Awards, my husband Bryce and I were fortunate enough to win two awards – the International Community Relationship Award and the Innovation Award.
You're out of free articles for this month
To continue reading the rest of this article, please log in.
Create free account to get unlimited news articles and more!
We were thrilled by the win, which also earned us a spot on the 2014 LJ Hooker Study Tour in Dubai with 60 other professionals from the LJ Hooker network internationally.
So in September we packed our bags and off we went to the most populous city in the United Arab Emirates. Arriving in Dubai, I was in awe of how they can build these huge structures literally in the desert – the resorts are world class, with the block next door ready to be built on sand.
Whilst we spent a lot of time on the study tour enjoying the culture, including camel riding, visiting sand dunes and the world's tallest building, and experiencing life in Dubai, we were also lucky enough to see how the real estate industry works in one of the world's fastest-growing and most luxurious property markets.
I compiled a list of fun facts I learnt in Dubai, including some very interesting real estate facts.
Dubai real estate facts
1) There are 8,000 registered agents in Dubai and 3,000 running illegal agencies
2) If your cheque bounces, you go to jail
3) One per cent of listings are exclusive
4) Buyers pay commission at five per cent
5) The LJ Hooker office in Dubai is in a building with 30 other real estate agents.
Property management facts
1) There is a bond paid directly to the owner – equivalent to five per cent of the annual rent
2) Property managers are paid commission only – they are pretty much only leasing officers
3) No routine inspections are conducted throughout the tenancies
4) If your cheque bounces, you go to jail
5) The tenant pays for any maintenance costing below 500 Dirham (AU$156), otherwise the owner pays.
It was an amazing experience, and to learn a lot about how real estate, in particular property management, works in another country was truly fascinating. The one thing I really took away from the tour – aside from how hot it is in Dubai! – was how important it is to plan for a future and to have goals of where you see yourself in 12 months' or five years' time. 
As Australian property managers, we can learn a lot from property management in other countries like Dubai.
ABOUT THE AUTHOR
---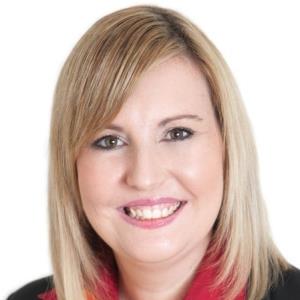 Mellissa Gibson first started in the real estate industry in 1998 and she has been with the L.J Hooker network since 2000. In 2010 she completed a certificate IV in Property Services and became a licensed real estate agent. Melissa has worked in all facets of the industry, starting at the age of 18 in an administration/sales division progressing to Property Investment Management to now the General Manager overseeing the whole office in particular the Property Management Team. Mellissa prides herself on being an active member of the community, taking a great interest in local charities, in fact in 2012 and 2013 Melissa was a Finalist for the Prestigious Real Estate Institute of NSW John Grieg OAM award for her community service, as well in 2013 The recipient of the Cessnock City Council Australia Day Award for community service in the Cessnock area signifying her devotion and commitment to the local community and giving back to the community in which her family lives and works. Mellissa was also a national finalist in the 2014 REB Awards for Property Manager of The Year Regional and BDM of the year, as well as a finalist in the LJ Hooker Awards for property investment manager of the year.