Burnout is the number-one reason why property managers leave the industry, and has been a big problem for some time. So, how do you beat burnout or even avoid it in the first place?
You're out of free articles for this month
To continue reading the rest of this article, please log in.
Create free account to get unlimited news articles and more!
Having spent 15 years on the front line as a property manager, and nine years now as a trainer and consultant to rental departments, I've learned property management in itself can be a cause for burnout. 
There are unavoidable elements of the role that can erode the heart, mind and soul when dealing with unreasonable owners, difficult tenants, challenging and unexpected circumstances and even bosses who don't care!
However, there are factors we can control that can make a difference, ensuring we enjoy our work and thrive in the role.
Before we look at the five ways to beat burnout, you must ask yourself, are you passionate about property management?
If you don't love what you do, burnout is certain! 
If you suffer regularly from 'Mondayitis' or property management is something you do simply 'between weekends' or parties, you need to consider first if you're even in the right role. If not, you need to find a career that will be fulfilling to you. Be honest with yourself!
Five ways to help you beat burnout:
1. Get great at being organised. Let's face it, if you're crap at time and task management, stress is a certainty. The more organised, efficient and in control you are, the less stress and burnout you will have. Keep your desk organised, have all the tools you need in the car for when you're on the road, learn to loathe double-handling and making mistakes, and become focused on how you can make every task more effective, efficient, faster and more accurate.
2. Know everything there is to know. Confidence and self-esteem comes when you have a solid knowledge of what you do. I'm surprised at the amount of experienced PMs that don't know the basics! Know your REI management agreements, all the terms and conditions, as well as your tenancy agreements. Read thoroughly your state Residential Tenancies Act, and get to know strata/body corporate regulations. Read building and landlord insurance policy wording, and council by-laws, etc. Be in the know. The more you know, the more confidence you have and the more respect you get as an expert.
3. Get rid of problem properties and landlords. When 20 per cent of your properties and landlords give you 80 per cent of the stress and burnout, why hold onto them? For every three quality properties, you again remove or 'cleanse' from your rent roll properties that are long-distance, in lower socio-economic areas, have low rents, are poorly maintained, have furniture (when they should be unfurnished) and properties owned by difficult and unreasonable clients that don't want to spend the money maintaining them and want unreasonable rents! Life's too short to be doing anything else sometimes!
4. Don't exist without a list! Start your day with a written plan of what you must complete just for that day. Whether it's first thing in the morning or before you go home, write down 'must-do' calls and emails, urgent and lower-priority tasks. Make sure they are numbered in order of execution and go for it!
5. Work for a boss who cares. If you're a good PM, don't settle for a boss who values property management less than sales, and who doesn't believe in what you believe in! You're kidding yourself if you think working for a boss who just cares about sales is good for you, and staying will only bring dissatisfaction and, in the end, burnout. Find a boss that does really value property management and be true to yourself and your values!
Striving to be the best in property management will not only give you a rewarding career, but also increase your value to your current and future employers.
A good property manager is hard to find and in very strong demand. Get good at what you do, and enjoy the rewards!
ABOUT THE AUTHOR
---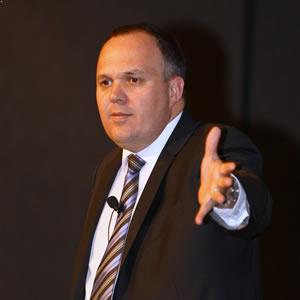 Trainer – LPMA
Darren Hunter is a national and international property management trainer, speaker, consultant and authority on property management fees, and income maximisation strategies all designed to grow your rent roll profit, without extra rent roll growth required.

A consultant and trainer now for over seven years, Darren has previously worked as the state property manager with one of Australia's most respected real estate brands recruiting, training, implementing policies and procedures and managing 28 property managers in 18 regional offices over South Australia and the Northern Territory. Darren has presented for the Real Estate Institutes in WA, SA, NT and TAS and has presented at the Leading Property Managers of Australia Forums(LPMA) in 2007, 2008, 2009, 2010, 2011 and 2012