Is each generation suited to a particular position with the property management department and is one generation better than the other when performing the role of BDM?
You're out of free articles for this month
To continue reading the rest of this article, please log in.
Create free account to get unlimited news articles and more!
I have done the groundwork and have seen many X and Y generation BDMs in action. I have also watched many of our Z generation in action and with the technology made available to them, it is not unusual to see a 1 year-old child slide the lock open on your iPhone and call the last person you spoke with. For all of you reading this, iPhones, iPads and for some of you even the desktop computer, were never made available to you during your early childhood years. 
However, it never stopped you from learning and in the real estate industry technology is moving faster than it ever has before. Every time you go to a conference it is guaranteed that a company will have come out with a new or even better product that will make your role as property manager or BDM easier. These products are generally designed to improve productivity and help to increase skills.   
So, is one generation better than the other when performing the BDM role or does it ultimately depend on the individual? Following is how I view the three generations and what I expect to see in the future. 
Generation X is the generation that has the longest life span in the property management industry and it is not uncommon to hear they have worked in the same position for the last 5 to 10 years. They have been known to have high levels of scepticism and live by the 'what's in it for me' attitude. A high percentage of generation X has pursued further learning and they are labelled the best educated. 
Generation X women started joining the workforce in large numbers and are known to be independent, resourceful and self-sufficient. Many generation X BDMs value freedom and responsibility but dislike being micro managed. Technology has been entwined into the lives of this generation and they have had to learn along the way while adapting to many changes in the industry. 
Generation X BDMs are ambitious and eager to learn new skills but want to accomplish things on their own terms. They work to live rather than live to work. They appreciate fun in the workplace and adopt a work hard/play hard mentality. 
Generation Y is incredibly sophisticated, very clever and embraces technology. With the style of traditional marketing they grew up with TV. Many BDMs in this generation are very confident with their sales pitch and closing techniques. 
Members of Generation Y are less loyal to employers and have a tendency to last in the same position within the property management department between 0 to 3 years. Generation Y members don't seek a job as much as they seek an opportunity. They have multiple expectations of an agency and it isn't just the job description that is important to them. They look at the workplace culture, it must be fun, have ongoing training, systems and procedures and flexibility.
Generation Y members are very driven by a career and not interested in going to the same boring old job each and every day. 
• They are 'Leaders' looking for the opportunity to inspire
• They are 'Thinkers' seeking a way to make a difference
Generation Y BDMs are searching for a sense of adventure and they are after motivated by money and action.
At this stage, not a lot of information is available about Gen Z. The only thing we do know is the environment in which they are growing up in. It is a highly diverse environment which will make the next generation the most diverse ever. 
Generation Z BDMs are growing up with highly sophisticated media and computer environments. They will be more technology savvy then generation X and Y.
One interesting comment that was made to me about generation Z members is that a majority of them do not wear wristwatches as their mobile phones and other devices provide them with time. They also have access to loads of downloadable applications. Relevance, responsiveness and relationships are a high priority to members of Generation Z. 
This is a generation we are still yet to learn more about but they will be heavily focusing on how technology can work in their favour Real Estate Industry. 
I have worked with members of both X and Y generation BDMs and it doesn't matter which they are. If they have the right mindset and the passion for success they will succeed in the Property Management Industry. The challenge will be when Generation Z comes through the ranks and we see how far advanced they are with technology. Will being exposed to so much as young children give them an advantage over the X and Y generation BDMs that are already established in the industry? Or will the X and Y Generation have the advantage over the Z Generation because they have been trained to have a plan B when technology fails?
Tara's Challenge
The one consistent challenge that will have an effect on all three generations is technology and the fact it is constantly evolving and changing. For this reason, it is sometimes difficult to stay up-to-date with current and new gadgets. However, staying informed is not as difficult as it may seem. Utilise and read any new industry publications that come out, attend training seminars, speak with experts in the field that understand the product or ask Google, and check online for ideas and solutions.
We have seen so many flash new gadgets come into the property management Industry and all of them have one main purpose – to improve our time management skills. These gadgets are designed to make our lives easier so we can communicate more effectively with our clients. No matter which generation you belong to, you have the opportunity to maximise your power with technology and only you can make the decision to accept a new product in our ever-changing property management industry.
ABOUT THE AUTHOR
---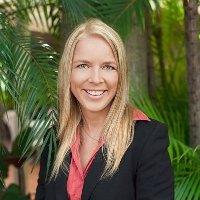 founder and mentor, BDM Academy
Tara commenced work as a trainee property manager following high school and after gaining valuable knowledge and experience became the business development manager at Wide Bay Prestige Properties.
Tara is dynamic, highly motivated and has a strong passion for business development. She has a very strong understanding and appreciates the importance of growth in the property management department.
Tara's major accomplishments include successfully securing 268 listings in one financial year and signing 30 new rental listings in one month.
In 2012, Tara won an all-expenses paid trip to Hamilton, New Zealand and spoke on a BDM panel at the REINZ National Conference.
Tara has previously spoken at the 2011 PPM National Conference about building your property management department and has written articles for the Property Management Journal and Real Estate Jobs Search, providing helpful tips for BDMs.
In 2013, Tara started the BDM Academy and has been contracted to consult for a variety companies throughout Australia and New Zealand. Tara's vast wealth of knowledge in property management growth is sure to interest real estate principals who are looking to grow their most valuable asset and income stream, their rental roll.