What strategies do you have in place to win new business? Do you have key performance indicators in place? 
You're out of free articles for this month
To continue reading the rest of this article, please log in.
Create free account to get unlimited news articles and more!
The most common question I get? "Deniz, how did you do it – how do I grow a rent roll?"
There is no one answer and there's also no silver bullet. We can polish the bullet – and I would love to say that my training-coaching is the answer – but it doesn't matter what I train, it comes back to you.
It comes back to you putting in place what's being taught. The successful BDMs I train are the ones who do indeed put in place things being taught, but who also work well as a team with their department or property managers.
It's like every successful man has a wonderful woman behind him (please tell my wife I quoted this). When an office is firing on all cylinders and teams are working well together, a listing agent can far more comfortably sell the services of the office. If there are struggles, well, clients can tell if your spiel isn't coming from your heart.  
Coming back to "how do you grow a rent roll?", this does come back to the one thing that may not have similar results in each office. As an example, letterbox drops in a built-up, residential area will have better results than in a rural farmland district.
Growing rent rolls is all about learning your market and having multiple things in place to work on. There's a multitude of things a BDM needs to implement. Yes, there's the same basic skeleton of actions that needs to be put in place, but to flesh out a strategy you need to work out exactly what suits your market.
So put the skeleton of prospecting in place (the KPIs), track your results and where you're getting the leads, then implement a business plan around it. 
Too many agencies hire a BDM and hope that they know what to do, often thinking, "Well, they've been a property manager long enough, they should know". But do they? PM and BDM are two separate titles for a reason: they are two completely different jobs. 
If you don't have KPIs of the things a BDM should be doing, email me at This email address is being protected from spambots. You need JavaScript enabled to view it.. I'm happy to pass on some tips of what a listing agent should be looking at to grow the numbers. I hope your new business is on fire. 
ABOUT THE AUTHOR
---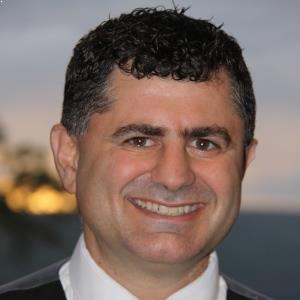 Deniz Yusuf is a consultant, coach and mentor through BDMCoach to agents across Australia, New Zealand and the United States. Having already impacted the industry consulting with McGrath Group, Rental Express and more, he's also started the InspiredGrowth Annual Conference that now opens the door for inspirational learning to non-BDMCoach members. Training isn't just about rent roll growth, but self-belief, inspiration, confidence and results.