When I initially meet or discuss property management services with a client I always follow a plan, keeping in mind to promote my agency, my skill set and experience.
I also give them a reason to doubt my competitors. I never run down my peers – that's just unprofessional and unethical. But I do ask open-ended questions that make the potential landlord stop and think about what's really important to them as a property investor and what they are looking for in a professional property management team. Mostly it's not always the cheapest agent.
So when a landlord wants to talk money here are my top three tips and scripts to handle the situation with professional ease.
1)The other agent will do it cheaper
In this instance discuss the difference in dollars, break it up into weekly figure, contrast this difference to your experience and the services you provide compared to the other agent.
A script I personally have used is: "Discounting our fee would mean that would have to reduce one or more services we provide to you, which services do you not require?"
2) The other agent is offering the same level of service for a cheaper commission fee, why should I use you?
A script I have personally used is: "In comparing our fees, you need to take into consideration that we do not offer a basic property management service; we are focused and dedicated to maximising your income and optimising your capital growth in all of our property management processes."
3) I don't want to pay for advertising 
We need to explain to our prospective landlord that our professional fees are their investment into our time and expertise, advertising is an out-of-pocket expense.
A script I have used is: "If you hire a lawyer or an accountant, they won't pay your out-of-pocket expenses such as court costs or filing fees, they will charge you those, on top of their professional fees; we are no different."
As a dedicated BDM, I feel we often approach a rental appraisal exactly the same way as every one of our competitors; we all need to ensure that we know our products, our services and update our property management kits regularly to keep them current and innovative.
ABOUT THE AUTHOR
---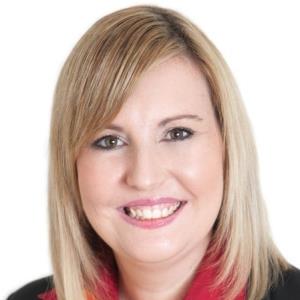 Mellissa Gibson first started in the real estate industry in 1998 and she has been with the L.J Hooker network since 2000. In 2010 she completed a certificate IV in Property Services and became a licensed real estate agent. Melissa has worked in all facets of the industry, starting at the age of 18 in an administration/sales division progressing to Property Investment Management to now the General Manager overseeing the whole office in particular the Property Management Team. Mellissa prides herself on being an active member of the community, taking a great interest in local charities, in fact in 2012 and 2013 Melissa was a Finalist for the Prestigious Real Estate Institute of NSW John Grieg OAM award for her community service, as well in 2013 The recipient of the Cessnock City Council Australia Day Award for community service in the Cessnock area signifying her devotion and commitment to the local community and giving back to the community in which her family lives and works. Mellissa was also a national finalist in the 2014 REB Awards for Property Manager of The Year Regional and BDM of the year, as well as a finalist in the LJ Hooker Awards for property investment manager of the year.