How fast has this year gone? It could be my age, but I have to say it's crept up quite quickly.
How quickly things creep up can work against you at this time of the year. Having a tenant hand in a vacate notice at the beginning of December should be making everyone squirm, as you don't want a property sitting vacant over the Christmas period. So now is the time to be educating owners on this, especially new managements coming in the door.
All listing agents want to advise potential clients on how high a rent they can get an owner, but is this the correct advice at this time of the year? You would be better off educating owners about the Christmas break and how this can affect their annual income (lease at a lower return faster = more money over the 12 months). I'm not saying that a tenant won't move into a property a couple of days before Christmas, or even between Christmas and New Year's, as there's always a few that will.
If you're in a market that takes 2-3 weeks to rent a property and you have a property come available in the first week of December, we don't want to see this turn into a potential 4-5 week vacancy. The strain this puts on an agency is hard enough, especially when your office can also be working on a skeleton staff.
Who's responsible for properties being vacant for so long? Some people will just blame the market, as it's easier to do this. What about the listing agent? What about the property manager? What about the presentation of the property and even the marketing? There are too many factors to consider in the situation for anyone to just put their finger on it and say it's A, B or C. My first reaction is "price", as most people would just rattle off and say you need to reduce the rent. Yes, this is a big factor and will help, but does this solve the problem? If you have a property and you're trying to achieve $500pw and you started marketing at $400, no doubt the property will attract more people with the reduction.
"But Deniz, it's worth $500pw." My reply is quite simple: "The market isn't agreeing with you, otherwise it would have leased now." "Oh yeah, but it's not presented in the best way," so then it's not worth $500pw, is it? What needs to be done to the property, or to the marketing, to reflect the value? But as the blog first started, people may not want to even move so close to Christmas, so we need to make the property more appealing, and this can be a reduction of rent.
When a property sits vacant for a long period, let's not forget that you may then need to get the gardens and lawns done again (summer time means we watch the grass grow in minutes) as well as another light cleaning. 
To help ensure that you can attract as many people as possible to your vacant properties, have a standard of marketing in place (this also means, if your current tenant who's vacating isn't the cleanest, don't arrange a viewing while they're still in the property). An example of a couple of things your standards should be are: no spelling mistakes, minimum number of photos and location shots. Look at online 24-hour booking systems such as InspectRealEstate and tell prospective tenants why they should be renting that particular property.
While a property is being rented, the property manager should also be keeping landlords up to date on the current markets, so when their property does become available for lease again, they're prepared for the "Oh, we won't get that rent again". When you do a routine inspection, give your owners an updated rental opinion on the property, highlight the area, and you call them reminding them or make it known that the market's slowed and you are glad that you achieved what you did for them at the time.  When the property becomes available next, give them an updated rental comparable market analysis and have your previous rental recommendations at hand, which you did throughout the year on the property while it was tenanted.
If you would like a copy of a "How to rent hard properties" checklist, email me at This email address is being protected from spambots. You need JavaScript enabled to view it.
ABOUT THE AUTHOR
---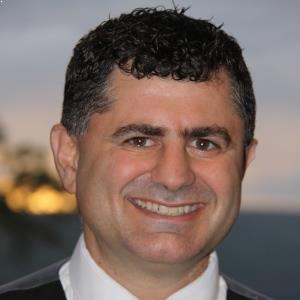 Deniz Yusuf is a consultant, coach and mentor through BDMCoach to agents across Australia, New Zealand and the United States. Having already impacted the industry consulting with McGrath Group, Rental Express and more, he's also started the InspiredGrowth Annual Conference that now opens the door for inspirational learning to non-BDMCoach members. Training isn't just about rent roll growth, but self-belief, inspiration, confidence and results.
Make sure you never miss an episode by subscribing to us now on iTunes
And dont't forget to leave REB a review!

Listen to other installment of the Real Estate Business Podcast