The biggest hurdle I faced during my time as a BDM was understanding the difference between a having a job and having a career.
I found I was way too comfortable having a job, so I couldn't see the benefit in creating a career for my future. 
I believe a job is an activity a person does to earn a secure income. It is a routine in which a BDM can get caught up in the trap of consistently performing non-income-producing activities and still be paid a regular income. A career, however, is always goal-oriented and passion-driven. When you are passionate about having a career as a BDM, you are prepared to go above and beyond what is required. You understand the importance of networking and building long-lasting referral relationships.
Having a career as a BDM requires you to be open-minded and interested in further education. It is important to be on top of your game or, in no time, your competition will stomp all over you! If you are a BDM who is just focused on having a job, further learning and specialised training will not be of interest to you. The reason why most BDMs stay in the 'job' mindset is because it is the safe option and they know the income is always there. 
Principals, it is important that you inspire and encourage your BDMs to have the right mindset. Understanding the BDM mindset will strengthen your ability to have a long-term and successful BDM career. It will set you apart from your competition and you will be seen as the local expert.
BDMs with the right mindset have the ability to create instant trust with new landlords. It should always be your primary goal to create trust with the landlord and not focus on closing straight away. Creating genuine trust is the essence of building long-lasting relationships, and these relationships can turn into more new managements. Once you start to see the landlord has trust in you, you will notice a change in their body language and conversation. This is then when you start with your closing questions and test the water to see if they are ready.
While I want you to think like a salesperson, you must remember to change your language away from 'sales speak' to natural language that allows you to connect with people. You should use phrases like 'would you be open to' instead of 'would you be interested in', you immediately set yourself apart from your competition as a BDM who is patient, open minded and willing to listen.
I believe highly successful BDMs understand the importance of their role and have a salesperson's mindset.
Each and every day focus on what you can do as a BDM to ensure you are thinking like a salesperson. Each week focus on being more knowledgeable, test how much time you spend that week researching and gaining more knowledge to be ahead of your competition. This will be a great test to see if your mind is 100 per cent focused on the BDM role.
ABOUT THE AUTHOR
---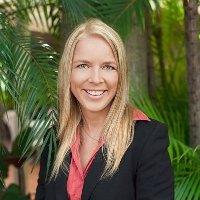 founder and mentor, BDM Academy
Tara commenced work as a trainee property manager following high school and after gaining valuable knowledge and experience became the business development manager at Wide Bay Prestige Properties.
Tara is dynamic, highly motivated and has a strong passion for business development. She has a very strong understanding and appreciates the importance of growth in the property management department.
Tara's major accomplishments include successfully securing 268 listings in one financial year and signing 30 new rental listings in one month.
In 2012, Tara won an all-expenses paid trip to Hamilton, New Zealand and spoke on a BDM panel at the REINZ National Conference.
Tara has previously spoken at the 2011 PPM National Conference about building your property management department and has written articles for the Property Management Journal and Real Estate Jobs Search, providing helpful tips for BDMs.
In 2013, Tara started the BDM Academy and has been contracted to consult for a variety companies throughout Australia and New Zealand. Tara's vast wealth of knowledge in property management growth is sure to interest real estate principals who are looking to grow their most valuable asset and income stream, their rental roll.
Make sure you never miss an episode by subscribing to us now on iTunes
And dont't forget to leave REB a review!

Listen to other installment of the Real Estate Business Podcast