There are so many owners who feel they can manage a property themselves and are advertising on websites such as Gumtree.
I am not sure if you're aware, but there are companies where, if you list your private property with them, it is then uploaded to realestate.com.au and domain.com.au, plus a further eight other websites. With people increasingly turning online to look for listings, competing against real estate agents is becoming so much easier now (which is another blog for another time).
Don't get into the mindset of "this won't affect me", because the easier things become, the more people will jump on board. More and more people will manage properties themselves if they feel they can do a better job than us or if they've had a bad experience with a property manager.
An easy approach to help people who decide to manage their own properties is to call them and offer them assistance. I can see you all cringing right now, "I'm not cold calling". Firstly, this is being proactive in growing a rent roll, but the point I'm getting at is – if you want to adopt a warmer approach, offer to help them. Do not call and tell them they should be using you.
Secondly, offer to send them information that might help them lease the property faster, such as "16 tips to reduce your stress levels as an owner". This, at least, opens the door to build a relationship. Send them something (don't miss the chance to send some information about your company), and then you can give them a follow-up call in the next few days to ask if they received the information, and politely inquire about how the lease is going.
This is branding your name and your company, and it's a very warm approach, it's not hard-selling. A few more options can arise from this. Offer them a let/lease only service (again I can feel the moaning) but you can convert lease only business into full managements. An office I train just converted five properties from ONE call to an owner who had a property vacant for more than two months. If you would like a free copy of "16 tips to reduce your stress levels as an owner" contact me at This email address is being protected from spambots. You need JavaScript enabled to view it.
You can split this up, using your own words, and make it five or six tips, and even create some blogs around them. Remember to add them to your contact management system and database for newsletters. I hope your new business is on fire. If it's not, give me a call.
ABOUT THE AUTHOR
---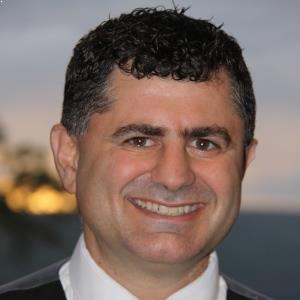 Deniz Yusuf is a consultant, coach and mentor through BDMCoach to agents across Australia, New Zealand and the United States. Having already impacted the industry consulting with McGrath Group, Rental Express and more, he's also started the InspiredGrowth Annual Conference that now opens the door for inspirational learning to non-BDMCoach members. Training isn't just about rent roll growth, but self-belief, inspiration, confidence and results.
Make sure you never miss an episode by subscribing to us now on iTunes
And dont't forget to leave REB a review!

Listen to other installment of the Real Estate Business Podcast